Psychologists, psychiatrists, therapists, counselors, and physicians find themselves tied down in administrative tasks and employee management, which leads to a vast amount of time being diverted from patient care and other tasks that could help grow the therapy practice. 
In this article, we will explore the different roles that virtual receptionists can fill in your practice to reduce costs and free your time to focus on growing your practice. 
What is a virtual receptionist for therapists?

 

How can virtual receptionists for therapists help a therapy practice?

 

How much time will I need to spend training this person? 

 

Where to find virtual receptionists for therapists? 

 

Grab a coffee, take a little break and watch the video below to learn more about the different roles virtual assistants can play in medical practices. 
What is a virtual receptionist for t

herapists?
Virtual receptionists take care of basic patient needs from a remote location by receiving and making calls, responding to written correspondence (email, letters, text, live chat, social media, etc.), and assisting with various other administrative tasks that the therapy practice may demand.  
The use of medical receptionists in the medical industry has been drastically increasing due to the labor shortage in the US, the cost benefits associated with hiring a virtual assistant, and the need to improve patient experience due to the changes in consumer or patient behavior.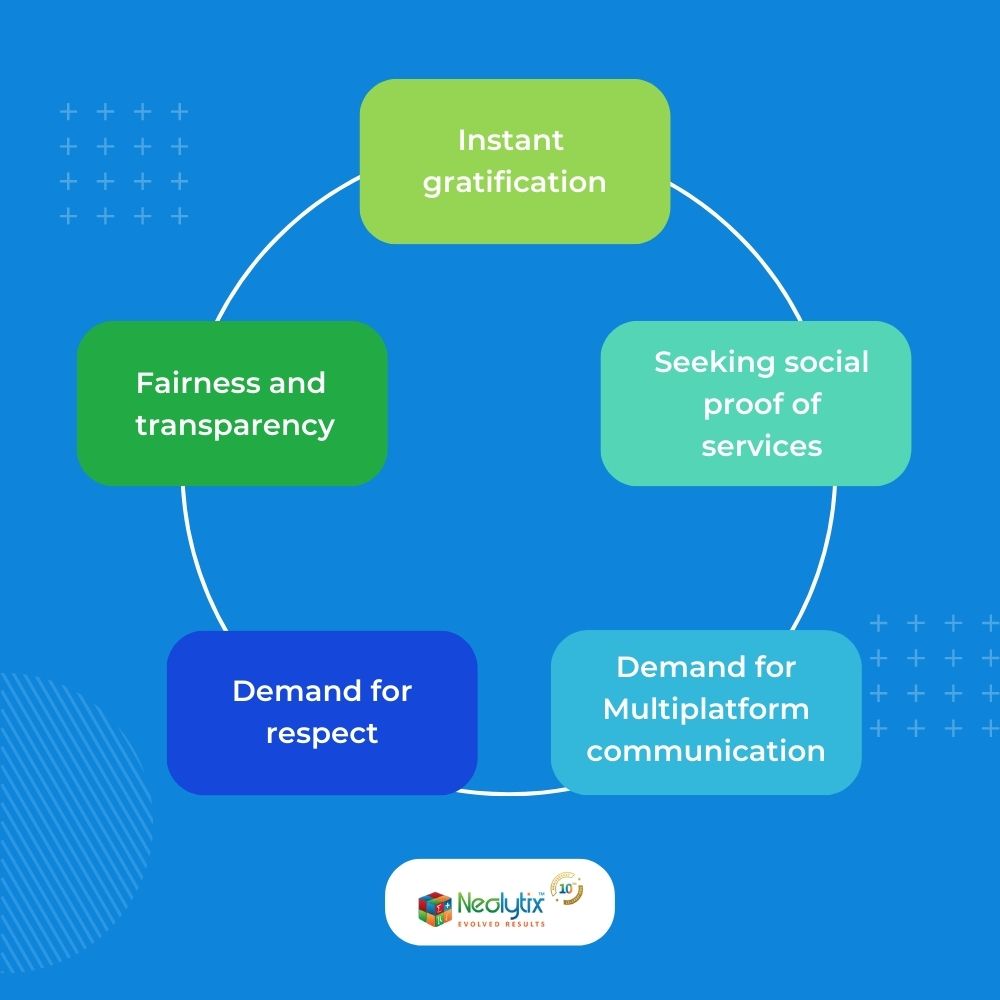 Looking into the future, the market for virtual assistants in the USA is set to expand from $684 million in 2021 to $5.3 billion in 2028, according to a recent report published by The American Health Information Management Association (AHIMA). That is a compounded annual growth rate (CAGR) of 34%. 
The data proves that the medical industry realizes the benefits virtual assistants bring regarding reducing operational costs, improving patient experience, and freeing time for medical providers.  
How can virtual receptionist for therapists help a therapy practice?

 
Reducing the administrative burden

 
Enhancing the patient experience at a therapy practice is not only essential to reduce stress for the patients, but it is proven to help improve the reputation of the therapy practice that, ultimately, contributes to fostering growth.  
Virtual receptionists for therapists reduce administrative burdens on practice owners by proactively taking ownership of patient appointment scheduling through outbound calls and messages. In addition, they also answer emails, phone calls, and text messages, all of which are recorded, monitored, and performance monitored.  
According to the National Library of Medicine, medical providers spend 35% of their time documenting patient data. Virtual receptionists for therapists are experienced in document management and adding documents to patient records in EMR. This frees time for the therapists, who could then use this extra time to see more patients instead.  
The Covid pandemic brought a massive demand for telehealth therapy services, and according to the American Psychological Association, 96% of the therapists surveyed stated they continue to provide telehealth counseling at a higher rate since before the pandemic started.  
Telehealth therapy is here to stay, and virtual receptionists for therapy practices can assist therapists and save time by helping to set up appointments and preparing the set-up of sessions so that less time is wasted.  
Improving compliance with the No Surprises Act

 
The No Surprises Act came into effect on 1 January 2022. It is essentially legislation set in place to prevent patients from receiving surprise bills. Non-compliance can lead to penalties of up to $10,000. Medical virtual receptionists for therapists can mitigate the risk of non-compliance and penalties. 
Neolytix's virtual receptionists are trained and monitored to adhere to strict protocols regarding compliance. Benefit verification is vital to preventing non-compliance with the No Surprises Act, and getting benefits verified prior to a visit is a top priority.  
 

Managing Patient Prior Authorizations

 
A virtual assistant for therapists can handle various tasks like determining eligibility, benefits check, cost of care estimation, and also determining whether prior authorization is required or not. It is important that a virtual receptionist for therapists follows up in a timely manner, which helps to speed up the submission of claims and the processing of payments.  
In summary: 
The virtual assistant has to determine eligibility and ensure that the services are covered by the benefit plan.

Maintain patient records, reducing the processing time of authorizations.

VA not only takes care of following up with insurance for obtaining Prior Authorization but also follows up in case of denial or any future authorization extension.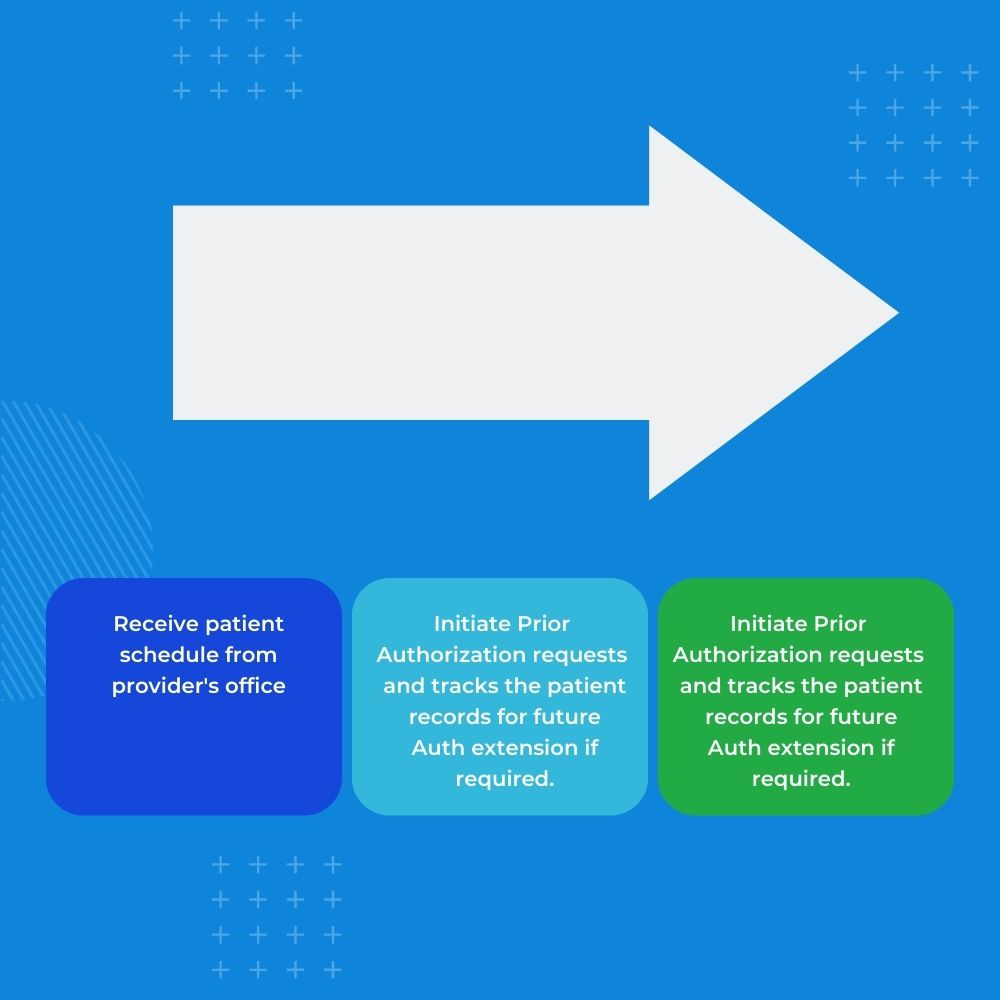 From a mental health perspective, the US has seen a drastic drop in the mental health of individuals in the last three years, and the demand for therapy drastically increased. With a shortage of therapists in the country, the workload has become unbearable to some, and the burn-out rate of therapists excelled to an all-time high.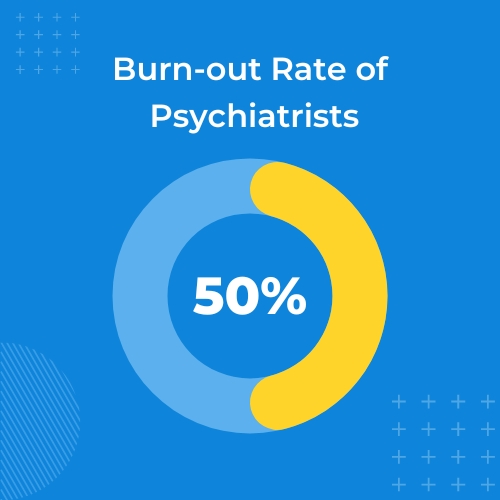 Source: Forbes 
Given the growing demand for care, and the associated pressure placed on healthcare providers, the last thing they need is additional stress caused by non-clinical administrative issues.  
Two vital factors that contribute to additional stress in practice include: 
Quality of staff job performance and monitoring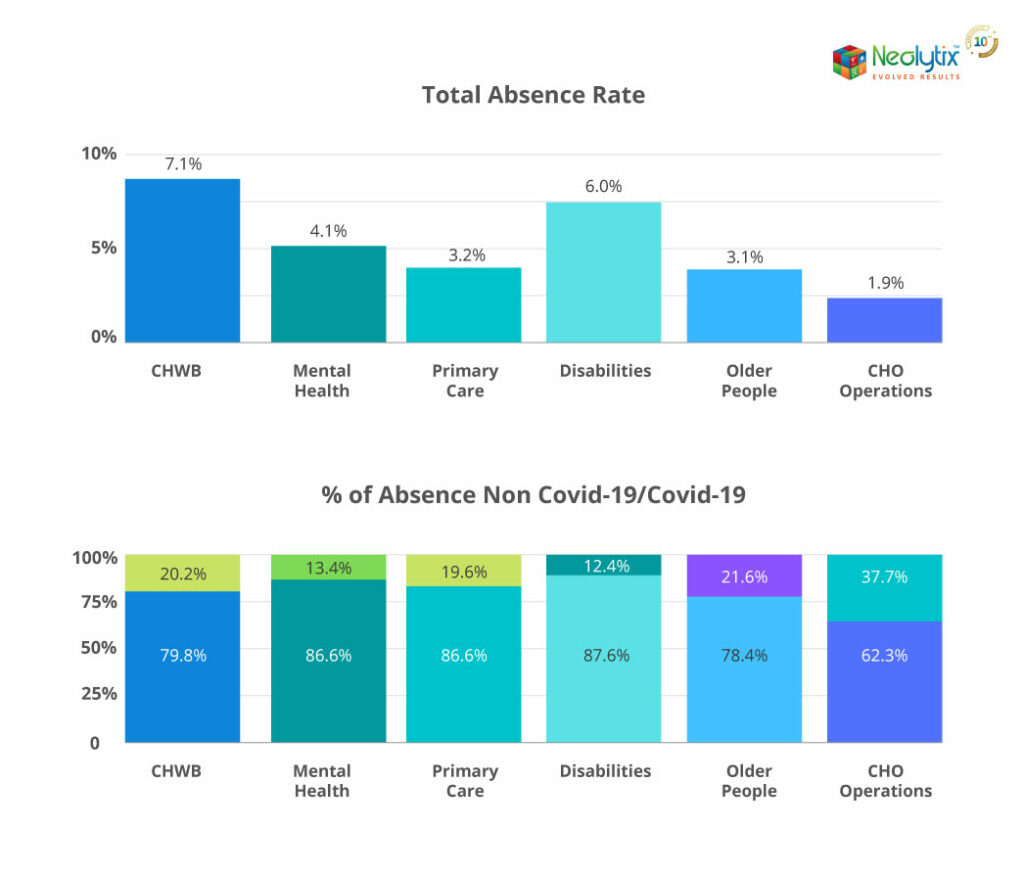 Source: Mental Health Service Employment Report: May 2022  
Absence, especially unforeseen absences like sick leave, creates additional pressure on the other staff and may also influence the overall patient experience on these days. Neolytix, for instance, provides backup, well-trained virtual assistants for therapists who can take the reins if the primary virtual receptionist is absent for whatever reason.  
Many medical providers rely on hope when it comes to the performance standards of their front desk personnel. Mental health practicioners don't have the time to monitor and police their receptionists, and sometimes, they only discover inadequate service once negative comments appear online.
Neolytix's virtual receptionists for therapy practices use best-in-class technology that enables patients to communicate through their channel of choice (voice calls, text, live chat, etc.), which enhances the patient experience. In addition, all communications are recorded and analyzed by AI to determine patient sentiment. 
In the background, supervisors monitor and analyze the data provided by the system and proactively address issues to improve external communication. Reports are sent frequently to the clinic or could be requested on demand.  
This intense monitoring and reporting process, along with minimizing bottlenecks caused by absence, relieves medical providers from unnecessary time wastage and stress, which in turn, frees them to focus on providing excellent medical care and seeing more patients daily.  
One of the major contributors to the sudden demand for virtual assistants across the US is the savings associated with hiring a virtual assistant instead of an in-practice person.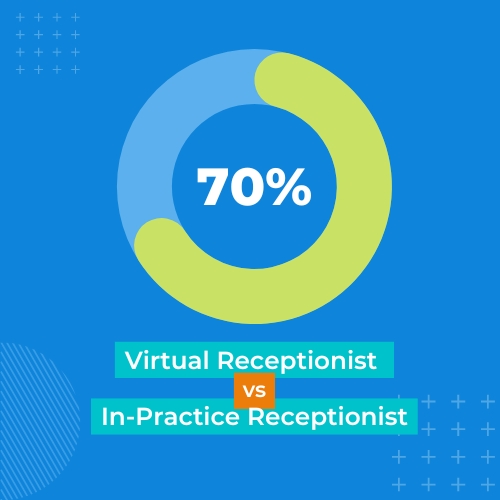 Virtual assistants for therapy practices lead to a reduction in operational costs in the region of 70%. The main reason is that their hourly rates are much lower compared to their in-practice counterparts. There are also savings in the form of providing equipment like a computer, software, and other fixed costs. The biggest, of course, is the time spent on training, supervision, and checking t work of the VA. Now many practices do not proactively check the work, but it's always a good practice to monitor and coach your employees, so they meet a performance standard set by you. 
Neolytix offers virtual receptionists for therapy practices at an hourly rate starting at $7.99. On top of that, the medical provider sets the hours required, which means they can select the exact amount of hours as well as the times they need the virtual receptionists for.  
Virtual receptionists are also less resource hungry. Your in-practice receptionists require electricity, water, hardware, software licenses, furniture, etc., to do their jobs. None of these are necessary for virtual receptionists, leading to additional cost savings. 
With the savings generated from labor costs, medical providers can spend it on marketing, for instance, to improve growth in the practice. Things bring us to our next point. 
Improving the brand and attracting more patients
Improving the patient experience extends far beyond just the medical care provided. The contemporary patient expects a red–carpet experience that starts with the first contact. We already mentioned monitoring and proactive improvising on patient correspondence thanks to technology, but there is more to consider.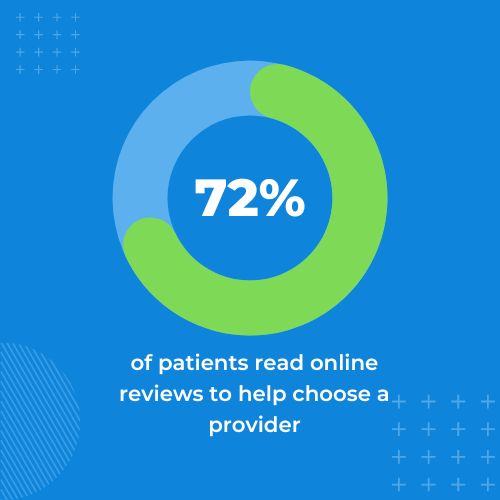 Virtual receptionists for therapy practices could help improve the practice's reputation by eliciting and managing online reviews. According to the Healthcare Tracker Report of 2022, 72% of patients read online reviews to help choose a provider. Your virtual receptionists can help you manage your online reputation by responding to online testimonials, proving that your practice cares about patient opinions. 
You can also select virtual receptionists with marketing skillsets. In doing so, you can assign marketing tasks such as social media marketing or email marketing over to the virtual receptionist, freeing more of your valuable time. 
By improving your online reputation and improving brand awareness, more patients will consider selecting your therapy practice.  
How much time would I need to train a virtual receptionist for therapists? 
Sourcing and onboarding non-clinical staff for a therapy practice is time-consuming and comes with no guarantees. Due to the labor shortage in the US, there are more opportunities for people to job-hop. So not only is it difficult to find skilled, reliable labor, but the tendency of these individuals to resign in the short term is at an all-time high. 
Medical providers and their teams, therefore, have to face the risk of investing copious amounts of time in training and onboarding new personnel with no guarantee of how long they will stay. 
"Onboarding done in an hour…" 
Neolytix's virtual receptionists for therapists are vetted, trained, and upskilled to be ready whenever called upon. With the assistance of dedicated onboarding managers and an additional supervisor that will oversee the efficiency of the virtual receptionist, onboarding time is minimized and could be as little as one hour. 
Best of all, the additional services of the onboarding manager, dedicated supervisor, and the backup virtual assistant that will take the reigns in case of an emergency are all included in the hourly rate of the primary virtual assistant. Expect no additional hidden costs but only streamlined onboarding and a dedicated person that will stay in that position for as long as you choose.  
Where to find virtual receptionists for therapists?  
Neolytix has been providing non-clinical business services to healthcare providers for over 10 years.  
Here is a snapshot of how Neolytix's virtual assistant service stands out above the rest: 
No contract

: We won't bind you to the service over the long term. 

 
3 for the price of 1:

A primary virtual receptionist + backup virtual receptionist + dedicated quality auditor

 

Flexibility

: You select the working hours, days, and amount of hours. 

 

Access to best-in-class technology:

Your patients won't know they're not talking to someone outside your outside and the monitoring and reporting on quality exceeds that of our competitors. 

 
Our virtual receptionists for therapists have dedicated team leaders who monitor their performance and ensure they deliver according to agreed service levels. And rest assured that your staff, no matter how long they collaborate with our VAs, will learn from the expertise we bring to the table.  
For more information regarding our virtual receptionists for therapists and the current 25% discount rate on offer, complete the form below for a no-obligation consultation.  
Take the next step and book a free, no-obligation consultation to find out how a virtual receptionist for therapists can grow your practice.