Medical Credentialing Services
State-wide Provider Credentialing & Enrollment Services
Ensure your healthcare organization continues to provide the highest level of care without delays and unnecessary stress with the help of Neolytix provider credentialing services.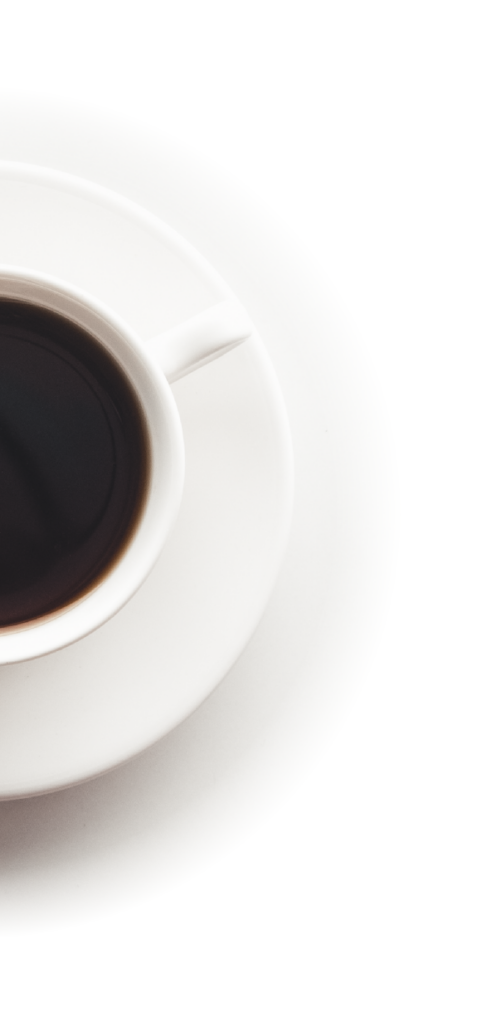 Neolytix Provider Credentialing Services
For Healthcare Organizations Passionate About Quality Healthcare and Streamlined Operations
Credentialing involves verifying a healthcare provider's credentials like qualifications, experience, etc to ensure their ability to provide quality care when becoming part of insurance networks. Health insurance companies, like CMS/Medicare, Medicaid, UnitedHealthcare, Anthem, Blue Cross Blue Shield, Aetna, Cigna, Humana, etc require this process.
Thriving healthcare organizations realize that the credentialing/enrollment process and the continuous maintenance required are frustrating and resource hungry.
Neolytix offers an expedited, cost-effective credentialing solution designed to consume minimal time from healthcare organizations and medical practices and cause minimal disruption.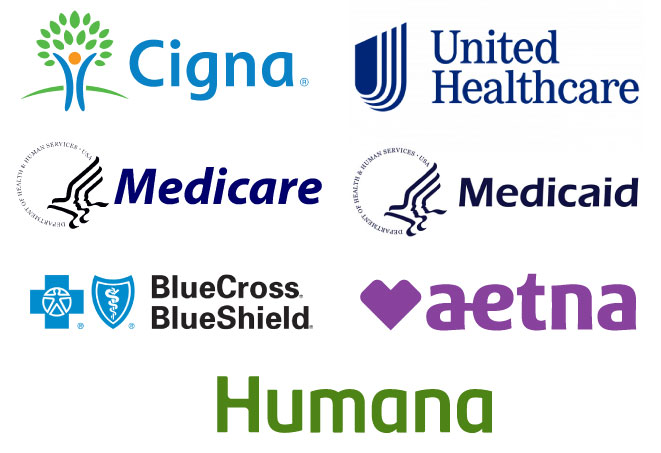 A Credentialing Process to Complement and
Not Complicate Your Operations
The initial credentialing process, maintenance of records, and re-credentialing are tedious and resource-hungry processes and, if not monitored closely, could cause additional delays and stress. Provider credentialing begins with the application submission and ends when you have the fully executed contract with an effective date. Many applications are given an abandoned or incomplete status due to lack of follow-up or missing contract signatures.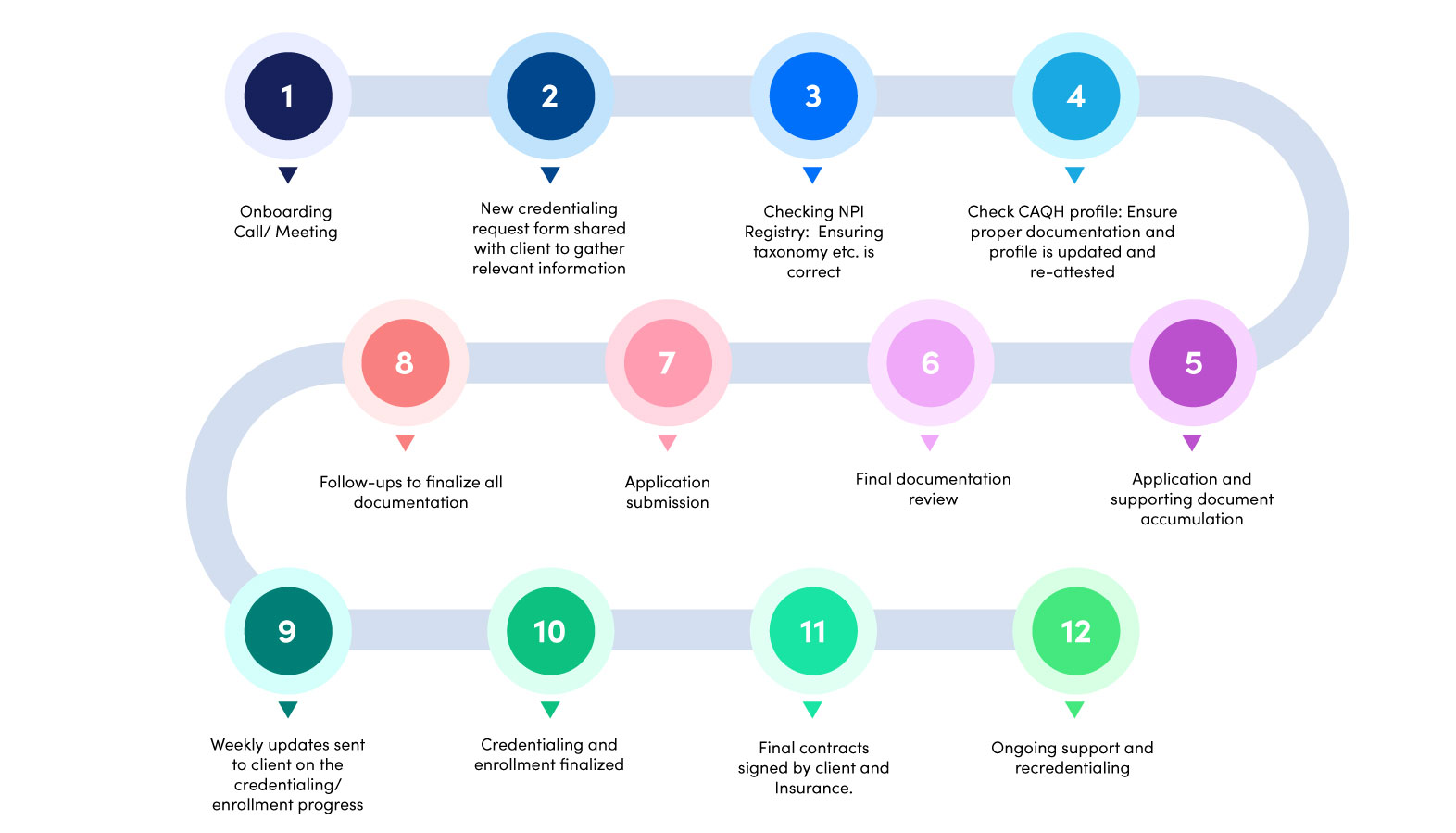 We have managed to optimize our operations over 11 years of providing credentialing services to healthcare providers nationwide. Regardless of specialization, location, and type of credentialing, our teams have experience in successfully applying and expediting any provider credentialing process.
Provider Credentialing and Payer Enrollment For Every Provider in Your Healthcare Organization
Smaller practices looking to scale or larger healthcare organizations and multi-site medical facilities will have numerous healthcare providers on their payroll, with new providers needing credentialing coming into the organization quite often. Keeping track and updating records is timeconsuming.
Neolytix's back-end monitoring and accountability frameworks leave minimal room for error. With monitoring software keeping a perfect paper trail, AI analyzing communications for quality insurers, and supervisors meticulously monitoring every team member, you can rest assured that every type of healthcare provider that enters your healthcare organization will be credentialed as fast as possible and their information kept up to date.
The Medical Specialties Neolytix Most Frequently Helps Become In-Contract Provider
The Medical Specialties Neolytix Most Frequently Helps to Become In-Contract Providers
Neolytix Provider Credentialing Options
Medical credentialing isn't a once-off occurrence. It requires continuous maintenance and updating with various underlying dependencies (like licenses) that also need constant attention. Neolytix credentialing experts help medical providers and organizations avoid disruptions by providing ongoing support for credentialing and maintenance.
Medical Credentialing & Enrollment
Neolytix provides one-time provider credentialing services for private practices. This excludes maintenance and re-credentialing support and is perfect for medical providers who must get out of an administrative bottleneck situation.
Generate and provide a checklist of requirements
Accumulation of documentation
Submissions to selected payers
Follow-ups with payers and feedback to you
Collection from payers and delivery of documentation to you
Medical Credentialing & Enrollment + Continuous Support
Neolytix provides ongoing support, maintenance of documentation, monitoring of deadlines and researching legislative and best-practices changes.
Preparations and checklist generated
Accumulation of documentation
Submissions to selected payers
Follow-ups with payers and feedback to you
Collection and delivery of documentation
CAQH, Availity, Optum (all insurance portal) attestation and updates
NPI registry demographic change
Monitoring licensing renewal dates
Monitoring of recredentialing dates
Managing recredentialing and revalidation
Regular best-practice research and benchmarking
What Information is Needed for Provider Credentialing
Provider credentialing requires a comprehensive review of a healthcare provider's qualifications, credentials, and work history to ensure that they meet the standards set by regulatory bodies, healthcare organizations, and insurance companies.
Although there might be deviations in the information requirements but typically, the following is required:
Remember that the ongoing process of provider credentialing requires redoing it every 3 to 5 years. Neolytix will keep the information up to date. They will also check licensing requirements. Licenses need to be renewed every two or three years, depending on the state.
Additionally, Neolytix will manage your CAQH profile. They will also make sure re-credentialing happens on time. This will be done without any issues that could disrupt operations or cause revenue loss.
Be Process-Ready and Prevent Disruptions
Use our comprehensive checklist to equip yourself with the necessary information and strategies to proactively overcome obstacles, ensuring a smoother and more efficient credentialing and enrollment experience.
Why Should You Outsource Provider
Credentialing To Neolytix?
After more than 11 years of providing physician credentialing services and other administrative services to healthcare organizations, practices, and physician groups nationwide, we have come to know the lay of the land pretty well.
Neolytix can save you time while reducing hiccups and headaches by handling your provider credentialing and maintenance service. Our experienced medical credentialing services teams streamline the process and ensure compliance with industry regulations. We work with a wide range of insurance companies, navigate their processes, and help you choose the best plans.
You remain in the driving seat of your cash flow by customizing our services and enjoying flexible pricing options to fit your unique needs and budget. Trust us to show you how our medical credentialing department can handle your credentialing and enrollment, giving you more time to focus on matters relating to providing excellent healthcare.

11+ Years of Experience

Nationwide

Available to all specialties

Maintenance and Re-credentialing

Medicare Enrollment / Medicaid enrollment

Additional Licensing Services
Listen to what our clients
have to say
Neolytix has helped so much with our outstanding A/R. They are always so very willing to help and complete the task in a timely manner.
We transitioned to Neolytix a while back, having come from a billing company we were less than thrilled about. The people here have been very responsive to our needs and requests, and adapt quickly to whatever curve balls our practice throws them. They bring a wealth of knowledge to the table, and take the attitude that our success is their success.
I was a new office manager for a private practice when I hired Neolytix for credentialing assistance. Eden has been very thorough and helpful every step of the way. insurance credentialing can be so overwhelming at times, that having this task off my plate has given me a peace of mind. I know she is handling everything. Always quick to respond to questions or concerns.
Cheryl Lambert
2022-07-10
Neolytix is the most professional and hard working billing company I have ever been partners with . I call them a partner because they truly are. Neolytix makes sure what they bill is accurate. Their knowledge of physician billing is outstanding. The entire team takes control and does what is necessary to make sure you get paid.
I habe hired a virtual assistant through Neolytix and she is amazing. The team has trained her well so I didn't have to deal with that aspect so I can focus on running my clinic. She is fast and responsive to clinic tasks. Patients have said positive things about her as well.The team at Neolytix did well...I just wish I would have signed up sooner 😅
Frequently Asked Questions (FAQ's)
Still need more information?
Complete the form below to chat with a credentialing specialist at your earliest convenience.
Get a No Obligation Quote for Medical Credentialing
Update Your Medical Credentialing Knowledge
Read our most popular articles covering every angle of the topic of medical credentialing.