Medicare Chronic Care Management Program
Proactive Patient Care & Higher Reimbursements Made Easy
Add value-based care for Medicare patients and increase revenue through easy & risk-free process integration.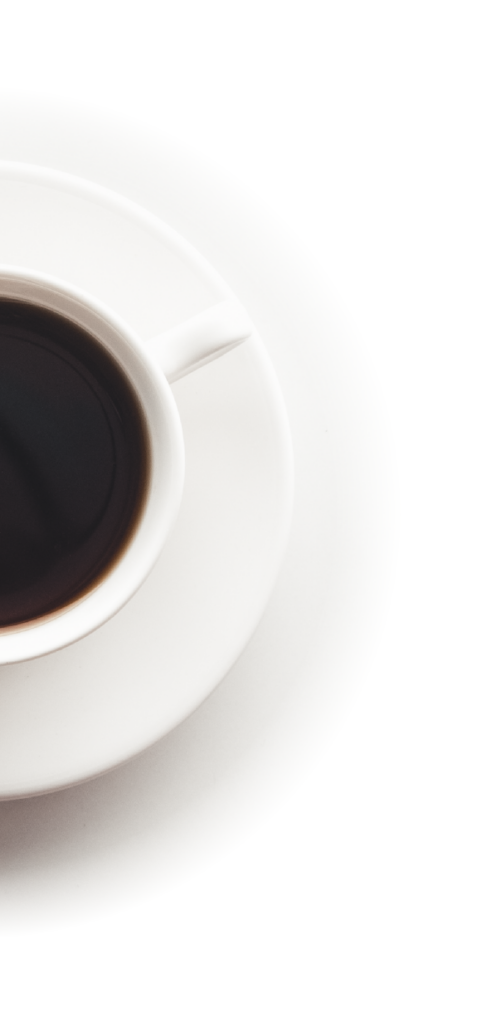 Become Known As the Healthcare Hero
Be the hero of patients' health stories with Neolytix's Medicare Chronic Care Management support. Every addition to how you provide healthcare to your patients helps you stand out from your competitors. With our Rev+ Patient Chronic Care Management Program, you can enjoy an improved reputation as well as an increase in reimbursements by harnessing the expertise of our teams and their industry-leading technology to provide round-the-clock monitoring of your most vulnerable patients' health.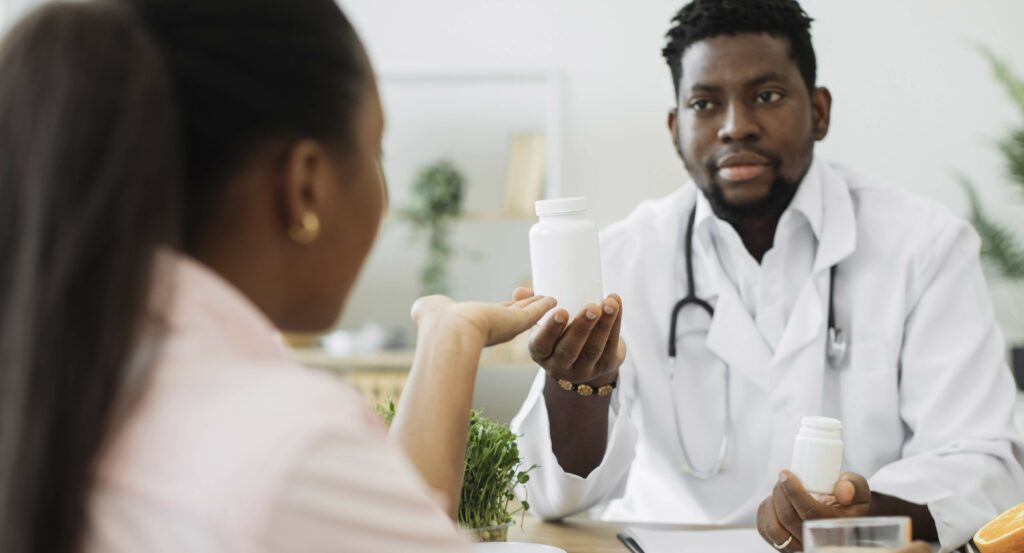 Improve Patient Perception of Your Practice
Medicare Chronic Care Management services allow you to keep track of your patient's well-being around the clock. By introducing this new type of proactive care to patients, they will sing your praises and grow their trust in your practice's ability to provide excellent healthcare, even from the comforts of their own homes.
Be Rewarded for Your Heroics
By embracing Medicare Chronic Care Management with Neolytix, healthcare providers can tap into an additional revenue stream. Through reimbursable care coordination services, providers not only elevate patient well-being but also boost financial growth, fostering a win-win partnership for better health and financial prosperity.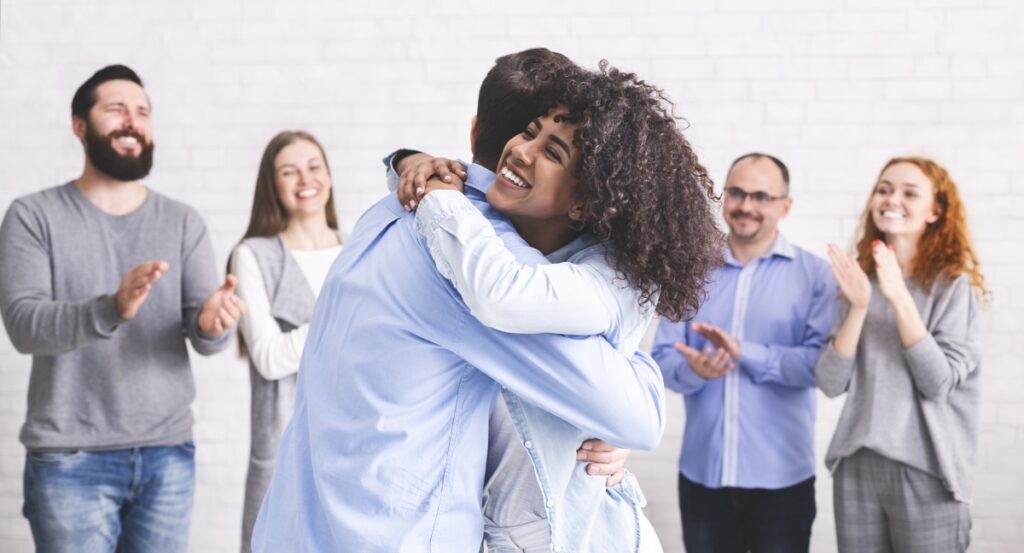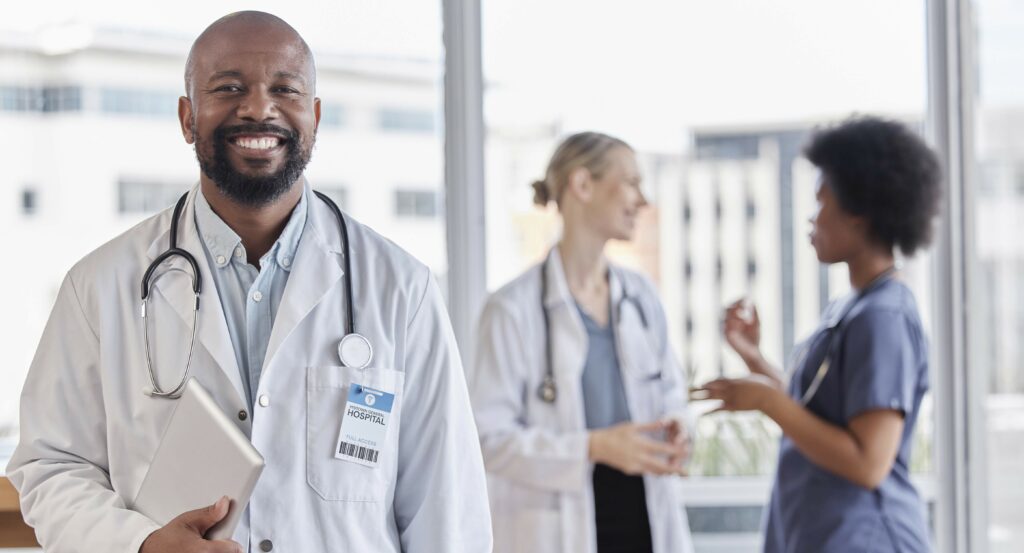 Be a Leader, Not a Lagger
With the Remote Patient Monitoring (RPM) market set to continue its health growth rate of 26.7% until the end of the decade, it's clear to see that telehealth and remote monitoring will become a standard expectation of patients when it comes to value-based care. For now, not many patients are familiar with the concept- especially older patients. Seize this opportunity to introduce the service to them, before your competition does.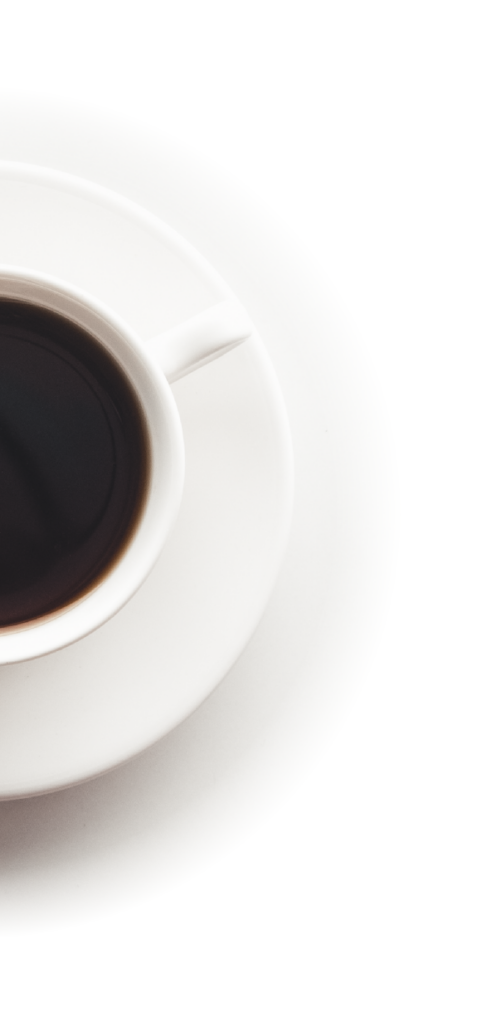 A Win-Win Partnership for Better Health and Financial Prosperity
Medicare Chronic Care Management offers a platform that enables practices to maintain continuous awareness of their patient's status, leading to a significant enhancement in patient care. But the benefits extend toward the provider side, too, because healthcare providers can access extra risk-free revenue without requiring additional resource investments.
Personalized Wellness Support
Our service promotes proactive management of chronic conditions for improved overall well-being.
Enhanced Accessibility:
Patients' vitals are tracked round-the-clock, fostering peace of mind and timely interventions whenever health concerns arise.
Empowered Self-Management:
Through educational resources and close monitoring, patients are empowered to take control of their health, leading to better health outcomes and improved quality of life.
Steady Revenue Stream:
Healthcare providers can expand their revenue through reimbursable chronic care coordination services, adding a consistent source of income to their practice.
Streamlined Workflow:
Our service streamlines patient data collection, enabling efficient care coordination and reducing administrative burdens, allowing healthcare providers to focus more on patient care.
Stronger Patient Engagement:
Providers can foster deeper patient relationships and loyalty by offering extended care support, resulting in improved patient satisfaction and a strong reputation within the community.
The benefits to both patients and providers become very clear when we start considering the numbers. Let's have a look at how both sides of the service can benefit.
Improved Health
Chronic Care Management refers to the remote monitoring and support of Medicare beneficiaries above the age of 65, who have multiple (two or more) chronic health conditions.
Healthcare providers utilize our CCM program to coordinate and monitor patients' health, medication adherence, and lifestyle adjustments, which leads to an improvement in patient health. For their services, healthcare providers are reimbursed accordingly.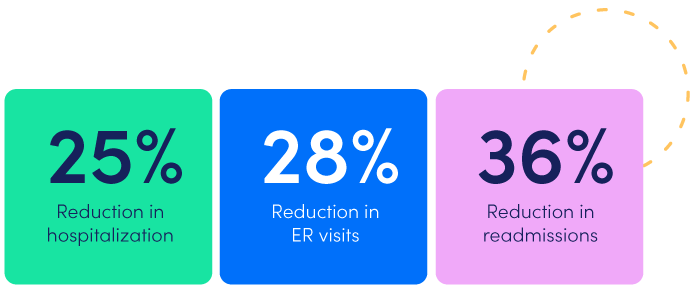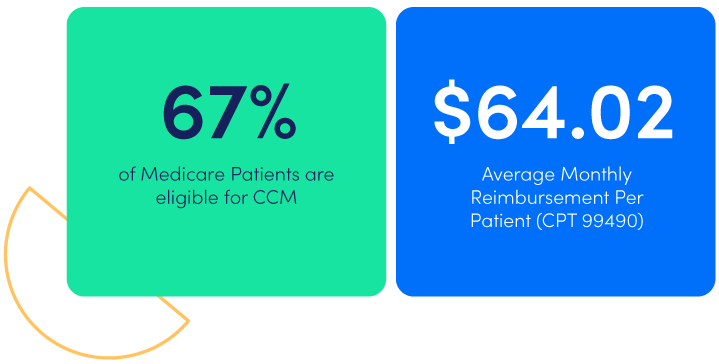 Improved Revenue
CPT code 99490 is a healthcare billing code used for chronic care management (CCM) services. This code is used to bill for non-face-to-face care coordination services provided to patients with multiple (two or more) chronic conditions, expected to last at least 12 months or until death.
New Monthly Revenue QUICK Calculation:
Follow the steps below to get a ballpark figure for new reimbursements.
Determine the number of Medicare patients you have
Take this number and multiply by 0.67
Multiply the answer by $64.02
Why Delegate Care to Neolytix Rev+?
Rev+ CCM Program seamlessly integrates with your current operations and health systems to deliver Chronic Care Management and Remote Patient Monitoring services without requiring upfront investments, staff training, and operational hiccups. Our exclusive focus on the healthcare industry for over 11 years gave us the expertise to collaborate harmoniously with practice teams.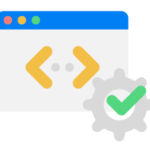 Access Instant Expertise
We bring the tech and process expertise that assists with seamless CCM solutions integration.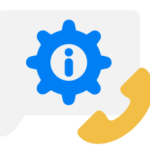 White-Glove Service
Round-the-clock simplified billing, technical & end-user support.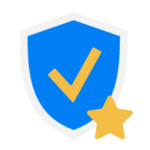 Risk-Free Collaboration
No upfront investment for CCM, software, hiring staff, and training.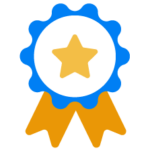 11+ Years Experience
Providing Non-Clinical Care to Practices of All Sizes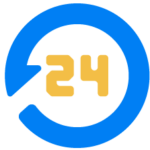 Constant Monitoring
Monitoring, recording, and reporting health data every hour of every day and year.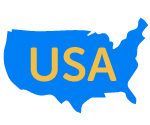 50 States
Offering CCM Services and other non-clinical services, nationwide
Schedule a FREE consultation with one of our specialists to learn how Revenue+ can empower Chronic Care Management to expand patient care and optimize reimbursement revenue.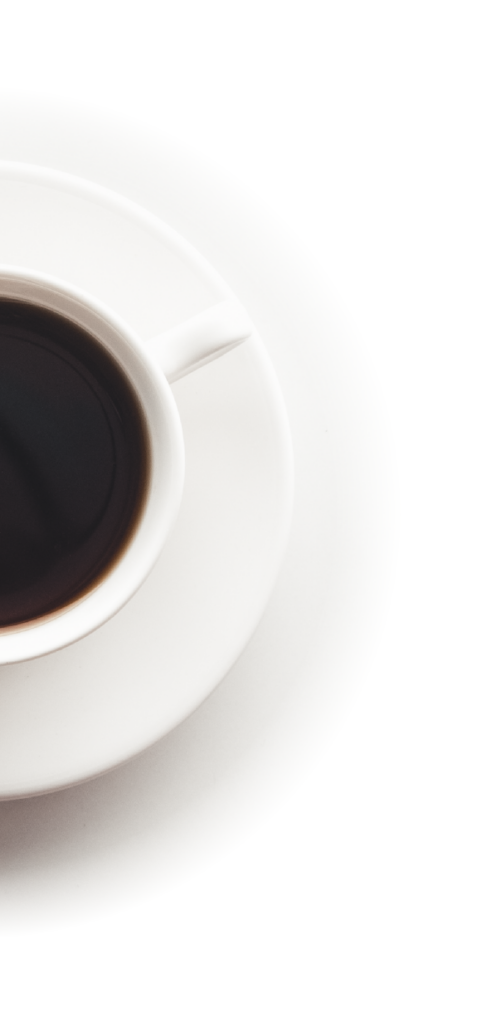 EHR Integration with Rev+ Medicare
Chronic Care Program
Regardless of your EHR system, Neolytix Rev+ RPM & CCM integrates flawlessly into all of the EHRs in the country, like Epic, Athena, eCW, Cerner, etc.

The information will be fed into the EHRs, and the upload process will be dependent on the EHR integration, affecting the timing and speed of the transfer.
A PDF can be regenerated as needed, incorporating all new additional notes and information. As administrators, we have access to these updated reports. Providers may not have direct access to the patient PDFs unless they are directly fed into the EHR records. The ability to upload the updated reports will depend on the EHR system in use.
Readings are included in the patient's PDF report along with notes, alerts, transmissions, time tracking, and patient information. The patient's PDF report provides a summary of the readings and an overall view of each reading they took.
From the medical billing side for RPM, Neolytix handles the billing and takes extra care because if we don't get reimbursements, we can't charge our clients as in accordance with our RPM policy.
Simply enter a 'guestimation' of the patients that must utilize their RPM device daily
Schedule a FREE consultation with one of our specialists to learn how Revenue+ can empower Chronic Care Management to expand patient care and optimize reimbursement revenue.
How others benefited from working with Neolytix
Neolytix has helped so much with our outstanding A/R. They are always so very willing to help and complete the task in a timely manner.
We transitioned to Neolytix a while back, having come from a billing company we were less than thrilled about. The people here have been very responsive to our needs and requests, and adapt quickly to whatever curve balls our practice throws them. They bring a wealth of knowledge to the table, and take the attitude that our success is their success.
I was a new office manager for a private practice when I hired Neolytix for credentialing assistance. Eden has been very thorough and helpful every step of the way. insurance credentialing can be so overwhelming at times, that having this task off my plate has given me a peace of mind. I know she is handling everything. Always quick to respond to questions or concerns.
Cheryl Lambert
2022-07-10
Neolytix is the most professional and hard working billing company I have ever been partners with . I call them a partner because they truly are. Neolytix makes sure what they bill is accurate. Their knowledge of physician billing is outstanding. The entire team takes control and does what is necessary to make sure you get paid.
I habe hired a virtual assistant through Neolytix and she is amazing. The team has trained her well so I didn't have to deal with that aspect so I can focus on running my clinic. She is fast and responsive to clinic tasks. Patients have said positive things about her as well.The team at Neolytix did well...I just wish I would have signed up sooner 😅
Frequently Asked Questions (FAQ's)
Schedule a free, no-obligation consultation to learn more about optimizing your revenue cycle
Complete the form and someone from our team will be in touch with you!