Remote Patient Monitoring Services
Effortless Improvement in Care & Reimbursements
Leverage leading tech for value-based care and higher reimbursements without draining your resources.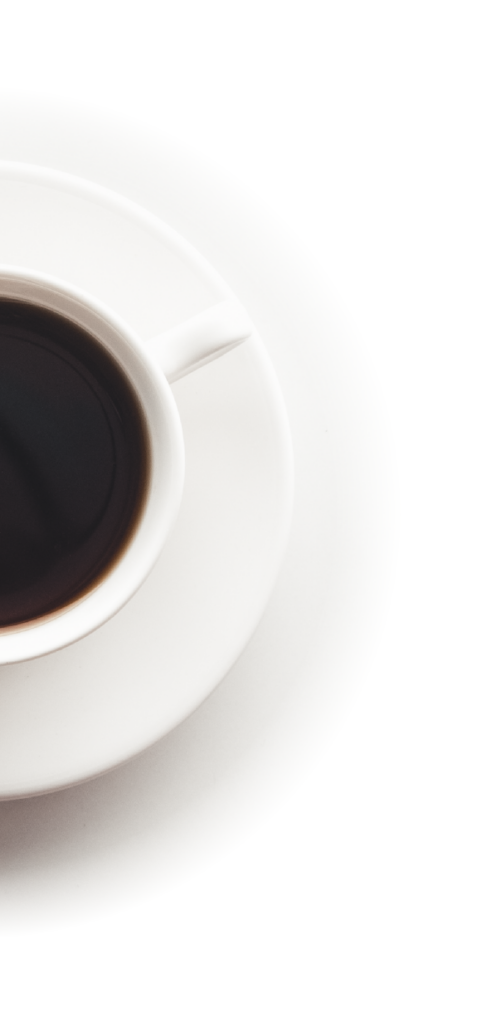 Remote Patient Monitoring
Become the Care Leader of Tomorrow
Neolytix's Rev+ Patient Monitoring Services empowers healthcare providers to keep track of patient health vitals between visits to determine trends and make data-driven clinical decisions. This leads to improved patient health, a better patient experience, and risk-free revenue for the provider without investing in additional resources.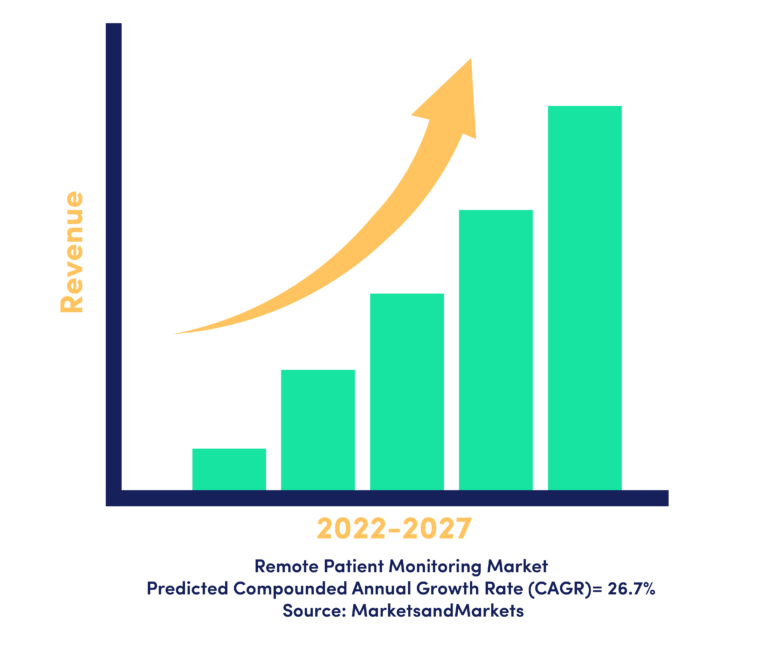 Lead the Patient-Experience Revolution
With the Remote Patient Monitoring (RPM) market set to continue its health growth rate of 26.7% until the end of the decade, it's clear that RPM will become a standard expectation of patients regarding value-based care.
RPM solutions are still perceived as new by the vast majority of patients, which makes the ideal time for you to boost the patient experience by getting on board and being seen as a healthcare leader in your community.
Be Ready for the Next Pandemic
Telehealth and remote patient monitoring are crucial in preparing healthcare providers for future pandemics. By embracing Rev+ Remote Patient Monitoring Services, providers can efficiently monitor patients from a distance and continue to provide care beyond the practice walls, especially when patient mobility becomes impaired due to restrictions, fear, caution, etc.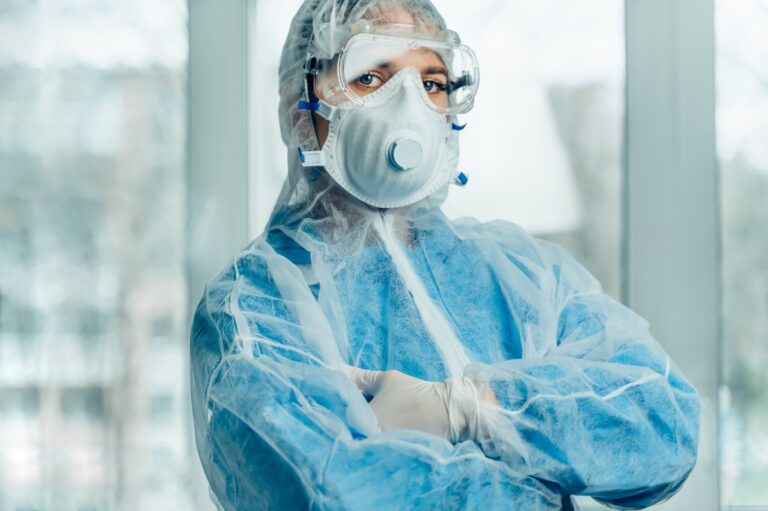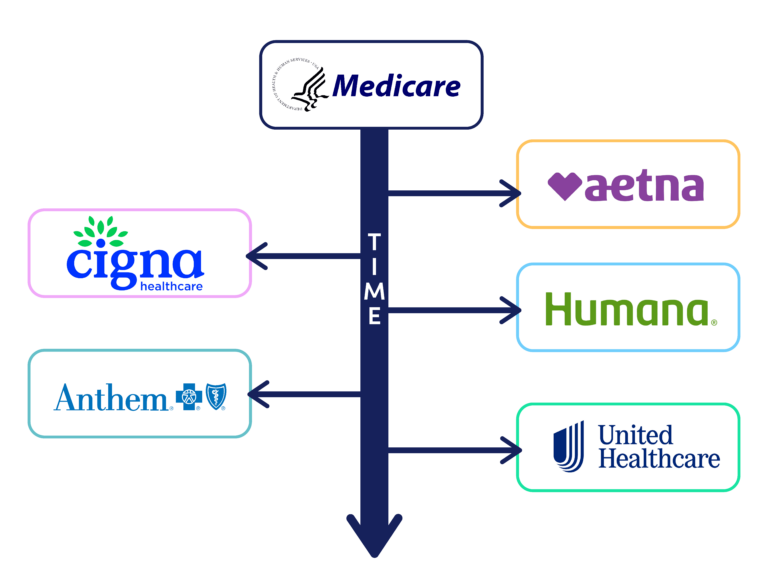 Join the Inevitable Transformation
RPM programs will become the new norm in health systems nationwide. When setting healthcare trends, Medicare is an excellent navigational tool to determine the direction of future healthcare developments. Time after time, Medicare started a new trend, and then major insurance companies followed suit.
Past examples include EHR Incentive Programs (a.k.a Meaningful Use), Bundled Payments, Accountable Care Organizations (ACOs), etc. All the evidence points toward RPM following the same path and the status quo of the future. The question is, will you be seen as an RPM leader or a late follower?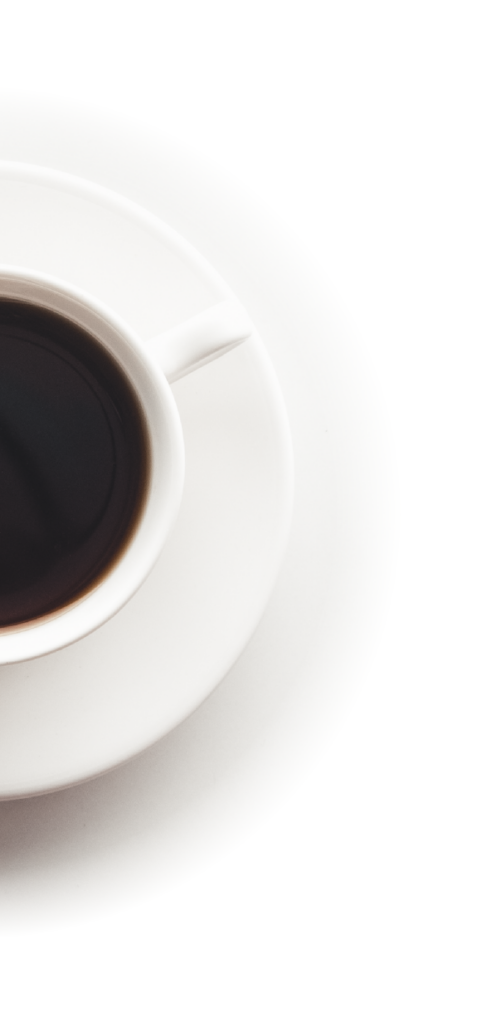 Remote Patient Monitoring Services
A Symbiotic Celebration in Care Transformation
Rev+ Remote Patient Monitoring Services provides a platform for practices to keep their fingers on the pulse of their patients around the clock, thereby drastically improving patient care while healthcare providers access additional revenue without having to invest in additional resources.

Improve Patient Care & Patient Experience
Convenience and Comfort: Monitor health from the comfort of your home, minimizing the need for frequent visits to healthcare organizations.
Patient Peace of Mind: Healthcare providers continuously monitor and support patients, keeping them connected and aware of their health.
Early Detection & Awareness: RPM empowers patients to participate in their well-being actively. Ensure timely medical attention through prompt alerts.
Access Resource-friendly Revenue
Data-Driven Insights: Access real-time patient data and analytics to make informed clinical decisions and improve treatment plans.
Additional Revenue Stream: RPM allows healthcare providers to claim for services under the appropriate CPT codes (see below), thereby increasing reimbursements.
Time and Cost Savings: Streamline healthcare workflows, reduce in-person visits, and optimize resource allocation for more efficient care delivery.
How to Gain Easy Access to the Future of Healthcare
Neolytix provides a pain-free RPM integration solution designed to minimize process disruptions and eliminate upfront investments. Here is how we do it…
No-Obligation
Consultation
Speak to an RPM consultant to learn more about the benefits, costs, and way forward. Our experts will assist you in creating a reliable remote patient monitoring system. They will help you identify suitable patients and resources for your healthcare organization. If satisfied, we'll move onto the next step and start preparing your new remote patient monitoring service
Updating Your Virtual
Care Model
Our team will incorporate RPM into your EHR. We will use high-quality remote patient monitoring software. Additionally, we will create a plan for device setup. Furthermore, we will develop a customized communication strategy for your healthcare facility. We will help make your healthcare system run smoothly by integrating important information into your clinical workflow. This will make virtual care, management, and electronic health record (EHR) processes easier.
Our teams will monitor your patient's health as you instruct. We will also ensure that your teams have constant tech support. This tech support will allow them to access your patients' health information. Ready to take the first step?
Uncover Risk-Free Revenue Growth
Rev+ RPM is a service by Neolytix that helps medical practices improve their revenue and care by monitoring patients remotely. This is especially useful when patients need ongoing assessment but cannot have in-person appointments.
With our RPM program, you can use telehealth easily. We have a simple process to set up health systems. You can monitor blood pressure, heart rate, insulin levels, and more in real time.
Neolytix doesn't require any upfront investment and you only pay for successful reimbursements. REV+ RPM is a risk-free way to generate revenue focused on patients.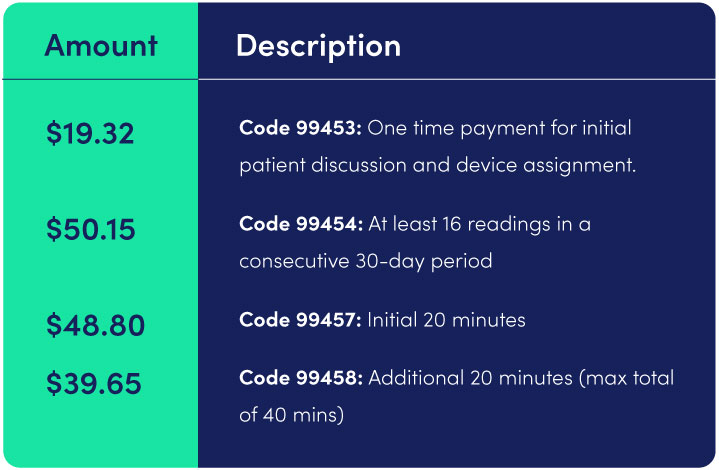 Rates are national medicare average
Remote Patient Monitoring Reimbursement
What to Expect From Rev+ RPM Reimbursements
These codes offer remuneration for expenses associated with providing remote patient monitoring services, which are utilized to collect clinical data like weight, blood pressure, pulse oximetry, and respiratory flow rate.
Moreover, specific codes include payment for the cost of the monitoring device and its distribution to the patient.
The staff on the other side of Neolytix's RPM solutions ensure that patient adherence is maximized and you are reimbursed accordingly. And remember, you don't pay fees if the RPM reimbursements aren't carried out by our RPM staff.
Scroll down to see how remote patient monitoring could impact your revenue…
What is the Potential Reimbursement for Remote Patient Monitoring?
2023 RPM CPT Billing Codes
Schedule a FREE no-obligation consultation with one of our RPM specialists to learn how Rev+ Remote Patient Monitoring Services can empower your practice to expand patient care and optimize reimbursement revenue.
Why Delegate Care to Neolytix Rev+?
Rev+ RPM Program seamlessly integrates with your current operations and health systems to deliver Chronic Care Management and Remote Patient Monitoring services without requiring upfront investments, staff training, and operational hiccups. Our exclusive focus on the healthcare industry for over 11 years gave us the expertise to collaborate harmoniously with practice teams.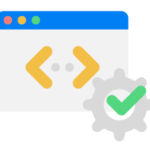 Access Instant Expertise
We bring the tech and process expertise that assists with seamless RPM solutions integration.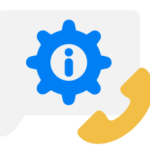 White-Glove Service
Round-the-clock simplified billing, technical & end-user support.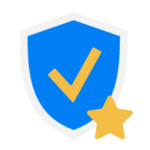 Risk-Free Collaboration
No upfront investment for buying RPM devices, software, hiring staff, and training.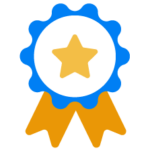 11+ Years Experience
Providing Non-Clinical Care to Practices of All Sizes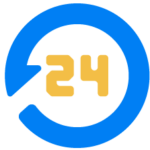 Constant Monitoring
Monitoring, recording, and reporting health data every hour of every day and year.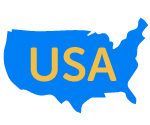 50 States
Offering Remote Patient Monitoring Services and other non-clinical services, nationwide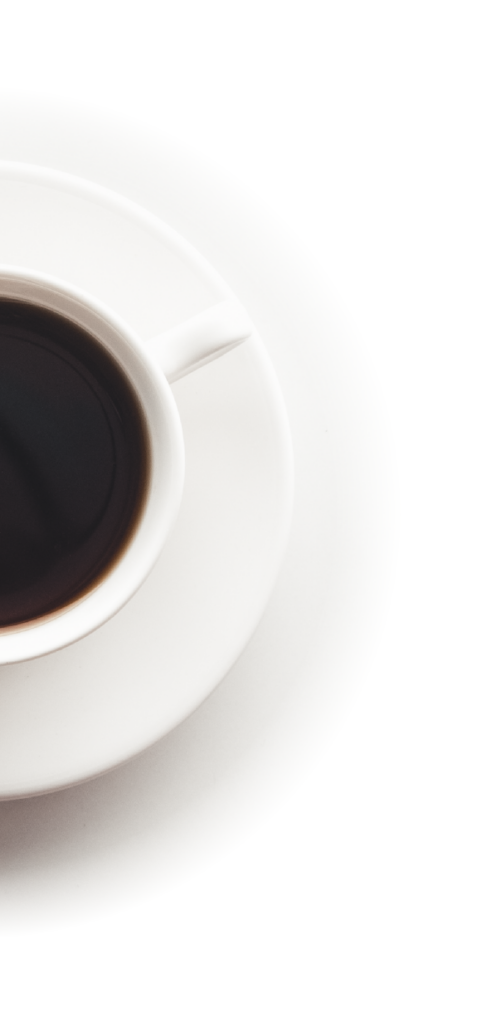 EHR Integration with Remote Patient
Monitoring Services
Regardless of your EHR system, Neolytix Rev+ Remote Patient Monitoring program integrates flawlessly into all of the EHRs in the country like Epic, Athena, eCW, Cerner, etc.

The information will be fed into the EHRs, and the upload process will depend on the EHR integration, affecting the timing and speed of the transfer.
A PDF can be regenerated as needed, incorporating additional notes and information. As administrators, we have access to these updated reports. Providers may not have direct access to the patient PDFs unless they are directly fed into the EHR records. The ability to upload the updated reports will depend on the EHR system in use.
Readings are included in the patient's PDF report along with notes, alerts, transmissions, time tracking, and patient information. The patient's PDF report summarizes the readings and an overall view of each reading they took.
From the medical billing side for RPM, Neolytix handles the billing and takes extra care because if we don't get reimbursements, we can't charge our clients in accordance with our RPM policy.
Remote Patient Monitoring Devices
RPM Devices to Safeguard Your Patients' Health
Regardless of your EHR system, Neolytix Rev+ Remote Patient Monitoring program integrates flawlessly into all of the EHRs in the country like Epic, Athena, eCW, Cerner, etc.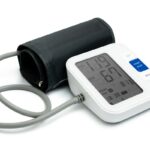 Cellular Blood Pressure Monitor
This device measures a patient's blood pressure remotely and transmits the readings through cellular connectivity. It benefits patients by allowing convenient monitoring of their blood pressure at home, reducing the need for frequent clinic visits.
Healthcare providers gain real-time access to patient data, enabling better management of hypertension and proactive interventions to prevent complications.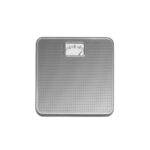 Cellular Weight Scale
The cellular weight scale enables patients to measure and transmit their weight data remotely. This promotes better self-monitoring for patients, especially those with chronic conditions like obesity or heart disease.
Healthcare providers can use real-time weight data to manage weight-related conditions, track progress, and adjust treatment plans.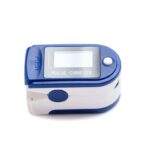 Cellular Pulse Oximeter
A CPO measures the oxygen saturation level in a patient's blood and transmits the data through cellular connectivity. It helps patients check their oxygen levels at home, which is helpful for people with breathing problems like COPD or asthma.
Healthcare providers can receive timely alerts for any abnormal readings, facilitating early interventions and reducing the risk of severe complications.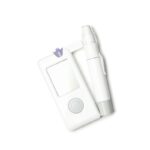 Cellular Blood Glucose Monitor
The glucose monitor with BGM strips assists diabetes patients in monitoring their blood sugar levels. It also allows them to transmit the data using a cellular connection. This helps patients manage their diabetes more effectively and encourages adherence to treatment plans.
Real-time glucose data helps healthcare providers optimize insulin, identify trends, and personalize diabetes management strategies.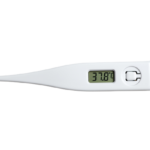 Cellular Thermometer
The cellular thermometer lets patients to take their temperature remotely and share the readings electronically. This is beneficial for monitoring fever and infections, providing patients with the convenience of at-home temperature tracking.
Remote access to temperature data assists healthcare providers in evaluating patient health, making informed decisions, and delivering appropriate care. This is particularly beneficial for managing infectious diseases.
Frequently Asked Questions (FAQ's)
Schedule a free consultation today to learn more
Complete the form and someone from our team will be in touch with you!
Update Your Remote Patient Monitoring Knowledge
Read our most popular articles covering every angle of the topic of remote patient monitoring.