A virtual medical receptionist is a VA that takes a position in the front line of patient contact. Just like your in-practice front desk personnel, they are the first point of contact with a patient and can handle the same responsibilities but with additional benefits that in-practice employees can't beat. 
This article will explore the roles of virtual medical receptionists in small-to-medium medical practices, the benefits of hiring one, and what to look for in sourcing virtual medical receptionists.  
What is a medical virtual receptionist?

 

What other roles can medical virtual assistants play at a practice?

 

What are the benefits of Neolytix medical virtual receptionists?

 

What does a virtual medical receptionist cost?

 

Where to find a virtual medical receptionist?
Grab a hot beverage, take a breather and watch this video to learn more about what to look for when selecting a virtual medical assistant. 
What is a medical virtual receptionist?
A medical virtual receptionist for a healthcare practice is someone in the first line of contact between the patient and the medical practice. They can field incoming calls, make outgoing calls, set appointments and confirmations, reschedule appointments, assist with prior-authorisations, pre-authorizations, and more. They can do exactly the same as in-practice front desk employees, but they do it from a remote location. 
Many medical providers still perceive medical VAs to be additional resources to help out their current in-practice employees during times of crisis or to alleviate pressure by taking care of the tedious, time-consuming tasks that they don't have time for.  
This assumption is false, and the growing demand for medical virtual assistants and medical virtual receptionists nationwide testify to the growing importance of the roles they play in medical practices. Let's take a moment to examine the roles of a medical virtual receptionist at a practice.  
What other roles can medical virtual assistants play at a practice?

 
When considering the different roles medical virtual assistants can play at a practice, compared the associated reduction in costs, and additional benefits, it is no wonder that the market is for VAs in the USA is continuing to grow.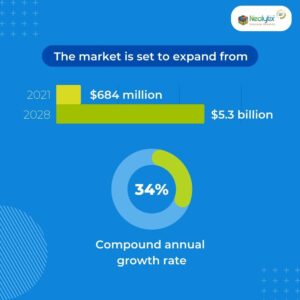 The market is set to expand from $684 million in 2021 to $5.3 billion in 2028, according to a recent report published by The American Health Information Management Association (AHIMA). That is a compounded annual growth rate (CAGR) of 34%. 
The roles depicted below can be stand-alone roles for individual VAs or teams or they could be performed by one medical virtual receptionist, depending on the size of the practice.  
The role of patient coordinator

 
Your medical virtual receptionist will be actively involved in maintaining relationships with patients, in person and online, from the moment of first contact, until the last bill is settled. In a changing world where the patient experience is becoming more important to the well-being of a medical practice, the role of the patient coordinator is also becoming more vital.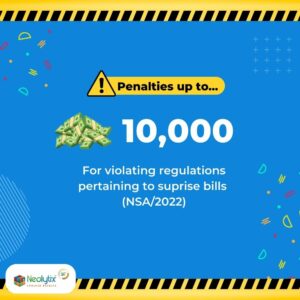 But this role also has financial ramifications. Without a detailed focus on patient benefit verification and pre-authorisations, the practice stand the risk of paying hefty penalties imposed by the No Surprises Act of 2022.
The role of Medical Triage Specialists 

 
Medical virtual receptionists can play the role of medical specialists which means that they can be empowered to prioritize appointments for those in fast need of medical care.  
They can also assist with prescription refills and answer lab-test related queries. In addition, medical virtual receptionists who are qualified registered nurse VAs, can also provide telehealth services.  
This role can alleviate the medical provider from unnecessary answering of questions and spending more time away from their core focus which is providing excellent medical care.  
The role of Medical Scribe

 
Your medical virtual assistant may collect vital patient information before the consultation and capture the information live during the consultation. This reduce the time medical providers spend updating charts which is welcoming news, seeing that the average medical provider spends 8.7 hours per week (16.6% of working hours) on administrative tasks.  
The medical providers are also spared from spending more energy on monitoring, managing, and policing these virtual medical scribes because they are externally recorded, monitored, and reported to the provider. 
The role of translator (bilingual VAs)

 
Imagine the points your practice will score if a patient can be served in the language of their choice… 
Having a bilingual person at your front desk would not only increase the patient experience for your existing clients, your practice would also become more appealing to new prospective patients searching for a practice where the people can communicate in their language of choice.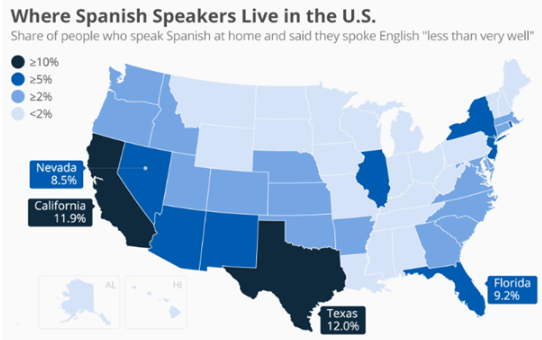 In a state like Texas, more than 12% of the population speaks Spanish, and according to recent studies, it is projected that one-third of the US population will speak Spanish by the year 2050. Now is as good a time as any to throw out the welcome mat for Spanish-speaking people patients with the help of a bilingual medical virtual assistant.  
What are the benefits of Neolytix medical virtual receptionists? 
You are well familiar with the old expression: First impressions last?  
Your front desk personnel is in many ways, the face of your practice. They are the first people prospective patients encounter, and the impression they leave is vital to the overall patient experience and how patients perceive your practice. According to Forbes, it takes seven seconds for someone to create a first impression. This impression is likely to dictate how the patient will continue to perceive your practice. Negative sentiment created through a bad first impression is likely to remain in tact throughout the patient cycle and could become increase exponentially if the patient's expectations aren't met later. 
Monitoring, reporting, and sentiment analysis

 
Medical providers rely on hope when it comes to the service their in-practice employees offer patients. While they are busy at the back providing care to a patient, or prepping for the next session, they assume that the front-desk personnel are doing their best to provide stellar service to the patients.  
Often, issues are only detected once negative testimonials start appearing online. But then it's too late and the level of quality of the service the practice aims to achieve, becomes tainted.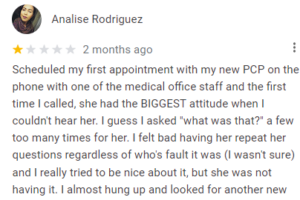 Source: Google  
Neolytix medical virtual receptionists are equipped with cutting edge communication technology that reports every single line of correspondence. Even phone calls are recorded, transcribed and then fed through AI which will do a sentiment analysis on the conversations and determine how patients perceived the communication. 
Neolytix supervisors monitor the medical virtual receptionists live but also go through the reports generated by the system to ensure they are delivering according to their SLAs. Medical providers are frequently supplied with reports, highlighting the quality of the service provided. 
Industry-best communication platforms

 
After reading through the section above, you probably came to realize that the systems our medical virtual receptionists use are quite advanced- being able to do sentiment analysis and whatnot. But apart from the monitoring function these systems provide, they are also exceptionally good at elevating the patient experience.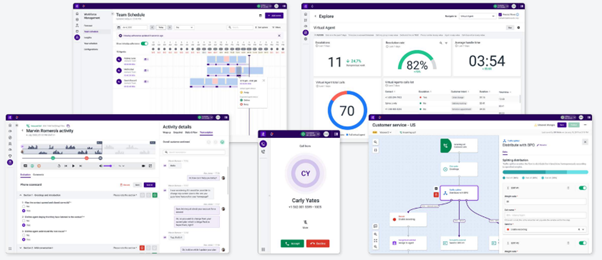 In-depth analysis and reporting of all forms of communication 
Source: Talkdesk 
Talkdesk omnichannel solutions provide the medical virtual receptionists with the platform to communicate to patients on through the channel of their choice. Whether it is text, email, phone or livechat, everything is recorded and stored in one place so that a perfect paper trail is created to ensure accessing patient information with ease, all of which is HIPAA compliant.  
Reducing operational costs

 
With the quality of communication provided by the Talkdesk platform mentioned above, your patients would not know that the medical virtual receptionist is working remotely and not functioning from within your practice. Apart from all the other benefits that these remote resources bring to the table, one of the most glaring benefits to providers is the difference in cost between cost between an in-practice employee and a virtual medical receptionist. But more about that later… 
Our VAs across the board are trained and constantly upskilled to always be ready to roll. With dedicated transition managers assisting the onboarding process, our VAs and medical virtual receptionists don't require extensive training to start operating at your practice. 
Within as little as one hour, they could be ready to take the first call, using superior technology to produce the highest quality service.  
Neolytix medical virtual receptionists come with a free back-up. That means that should your VA or medical virtual receptionist be unable to work for whatever reason, the back-up will simply take their place, ensuring a smooth transition and not causing any hickups at your practice.  
And yes, this is a free benefit. 
What does a virtual medical receptionist cost? 
The hourly rate of a virtual medical receptionist vary and depends on many factors such as the service provider, VA's skills, contract, amount of hourse needed, and so on. 
Neolytix provides their best-in-industry virtual medical receptionists at $7.99 per hour, which includes the free back-up VA, a dedicated transition manager, and an ever-present supervisor to ensure high-quality service at all times.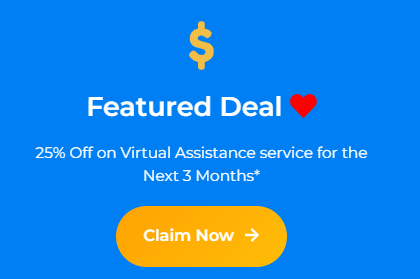 Where to find a virtual medical receptionist? 
Neolytix has been providing virtual assistants and virtual medical receptionists to small and medium medical practices nationwide for over 10 years. For more information regarding virtual medical receptionists, rates, or the featured deals, schedule a FREE no-obligation consultation or reach out to us on any of our social media platforms.