In the ever-evolving landscape of healthcare, technological innovations are revolutionizing patient care and transforming the way healthcare providers deliver their services. One such innovation that is gaining momentum and proving to be a game-changer is Remote Patient Monitoring (RPM). In this article, we'll delve into the world of RPM, its benefits, the instruments used, its impact on healthcare providers and patients, and address common misconceptions and challenges.
What is Remote Patient Monitoring?
Remote Patient Monitoring (RPM) is a sophisticated healthcare solution that empowers healthcare providers to monitor patients' health conditions and physiological data remotely. It utilizes cutting-edge medical devices to collect real-time data on vital signs, chronic conditions, and other relevant health metrics. This data is then transmitted to healthcare professionals, enabling them to make informed decisions and provide timely interventions.
RPM vs. Telehealth? What is the Difference?
The realm of modern healthcare is marked by digital innovation, where solutions like RPM and Telehealth have emerged as transformative forces. Research from Future Market Insights and Grand View Research suggests that there is no slowing down in demand for these services within the foreseeable future, as seen below.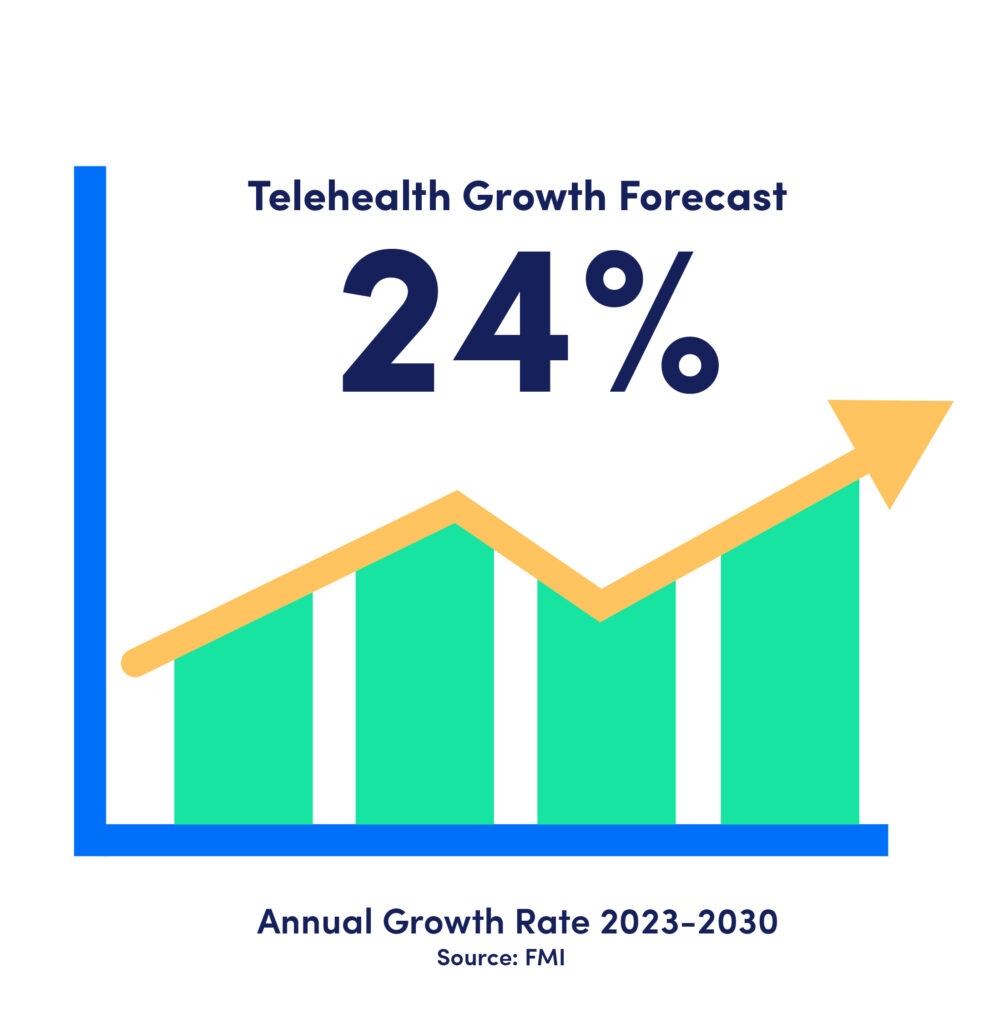 While both RPM and Telehealth involve the use of technology to facilitate remote patient care, they differ in scope, purpose, and the depth of patient data they provide.
1. Telehealth
Telehealth primarily revolves around virtual consultations and remote medical appointments. It allows patients to connect with healthcare providers through video calls, audio calls, or text messaging. This mode of care delivery is especially valuable for consultations, follow-up appointments, and providing medical advice.
2. Remote Patient Monitoring (RPM)
RPM goes beyond the realm of virtual appointments, delving deeper into the continuous monitoring of patients' health conditions and vital signs. Unlike Telehealth, RPM involves the use of medical devices that collect real-time data such as heart rates, blood pressure, glucose levels, weight, and other vital metrics. This data is then transmitted to healthcare providers, enabling them to gain comprehensive insights into a patient's health status over time.
Key Differences between RPM and Telehealth
While Telehealth focuses on real-time conversations and medical advice, RPM provides an ongoing stream of physiological data. This allows healthcare providers to track trends, detect anomalies, and formulate informed care plans.
RPM offers a continuous monitoring approach, capturing data at regular intervals or in real-time. Telehealth, on the other hand, is typically limited to scheduled virtual appointments.
RPM empowers healthcare providers to proactively intervene in case of critical fluctuations or abnormal readings. Telehealth interactions are generally initiated by patients seeking medical guidance.
Chronic Disease Management
RPM is particularly effective for managing chronic conditions, where constant monitoring of health metrics is essential. Telehealth is versatile and applicable to various healthcare scenarios.
RPM's wealth of data enables healthcare providers to tailor care plans based on a patient's individual health patterns. Telehealth appointments are more focused on immediate consultations.
The Synergy between RPM and Telehealth:
It's important to note that RPM and Telehealth are not mutually exclusive; rather, they complement each other. The two approaches can be integrated to provide a comprehensive remote care experience. Telehealth can serve as a platform for virtual consultations, while RPM furnishes healthcare providers with a detailed understanding of a patient's health journey between appointments.
Embracing both RPM and Telehealth enables healthcare organizations to provide patient-centric care that is personalized, proactive, and rooted in real-time insights.
Benefits of RPM for Patients & Providers:
In a previous article, we discussed the benefits of RPM for providers and patients in detail. Given the growth rate projected by reputable research companies, as mentioned above, it is clear that the benefits are being realized by more and more healthcare organizations nationwide.
RPM empowers patients by placing their health management at their fingertips, revolutionizing how they engage with their well-being. At the same time, RPM offers many advantages that enhance healthcare providers' ability to provide effective, personalized, and proactive care.
Key Differences between RPM and Telehealth
Convenience and Comfort
RPM liberates patients from the confines of frequent hospital visits, allowing them to monitor their health from the comfort of their homes. No longer bound by geographical limitations or transportation challenges, patients experience a newfound level of convenience.
Enhanced Patient Engagement
RPM strengthens the patient-provider relationship by fostering consistent engagement. As healthcare providers monitor patients remotely, patients feel more connected to their healthcare team, leading to higher levels of engagement, adherence, and trust in their care.
Early Detection and Intervention
One of RPM's most profound advantages is its ability to detect deviations from normal health patterns in real-time. Patients benefit from timely alerts and notifications about abnormal readings or trends. This early warning system allows healthcare providers to intervene promptly, preventing complications and reducing hospitalizations.
Data-Driven Decision Making
RPM equips healthcare providers with a wealth of real-time patient data, offering insights into patients' physiological parameters, adherence to treatment plans, and overall health trends. Armed with this data, providers can make informed, evidence-based decisions tailored to each patient's unique needs.
Streamlined Follow-Up Care
For patients recovering from surgeries or managing chronic conditions, RPM streamlines follow-up care. Physicians can monitor patients remotely, reducing the need for unnecessary clinic visits while still ensuring that patients receive the necessary attention.
Timely Interventions
RPM enables healthcare providers to detect early signs of health deterioration promptly. Abnormal readings trigger alerts, allowing providers to intervene swiftly and prevent health conditions from worsening.
Reduced Anxiety and Improved Quality of Life
Regular RPM monitoring alleviates patient anxiety by providing assurance that their health is being closely monitored. Patients can focus on their daily lives with the confidence that any concerning changes will be promptly addressed. This improved peace of mind contributes to an overall better quality of life.
Data-Backed Performance Analysis
RPM provides healthcare providers with a rich dataset that can be used for performance analysis. Identifying trends, tracking outcomes, and evaluating the efficacy of interventions become data-driven processes, leading to continuous improvement.
What Instruments Are Used for RPM?
Remote Patient Monitoring (RPM) hinges on a range of cutting-edge medical devices designed to capture vital health metrics accurately and transmit them in real-time to healthcare providers. These instruments play a pivotal role in transforming healthcare delivery by enabling continuous monitoring of patients' health conditions. Here's a closer look at the most common instruments used in RPM: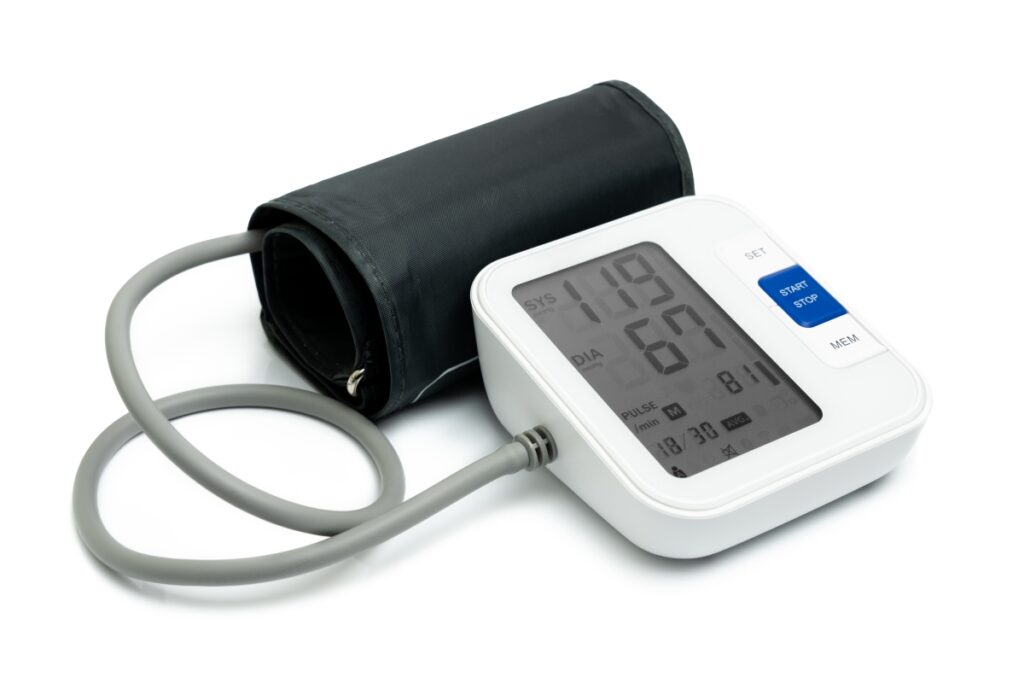 Blood pressure is a crucial indicator of cardiovascular health. Blood pressure monitors, whether traditional arm cuffs or wrist monitors, track systolic and diastolic pressure, providing insights into patients' heart health.
Weight scales capture weight fluctuations, which can be indicative of various health conditions. These scales help healthcare providers monitor changes in patients' weight, aiding in the management of conditions like heart failure and obesity.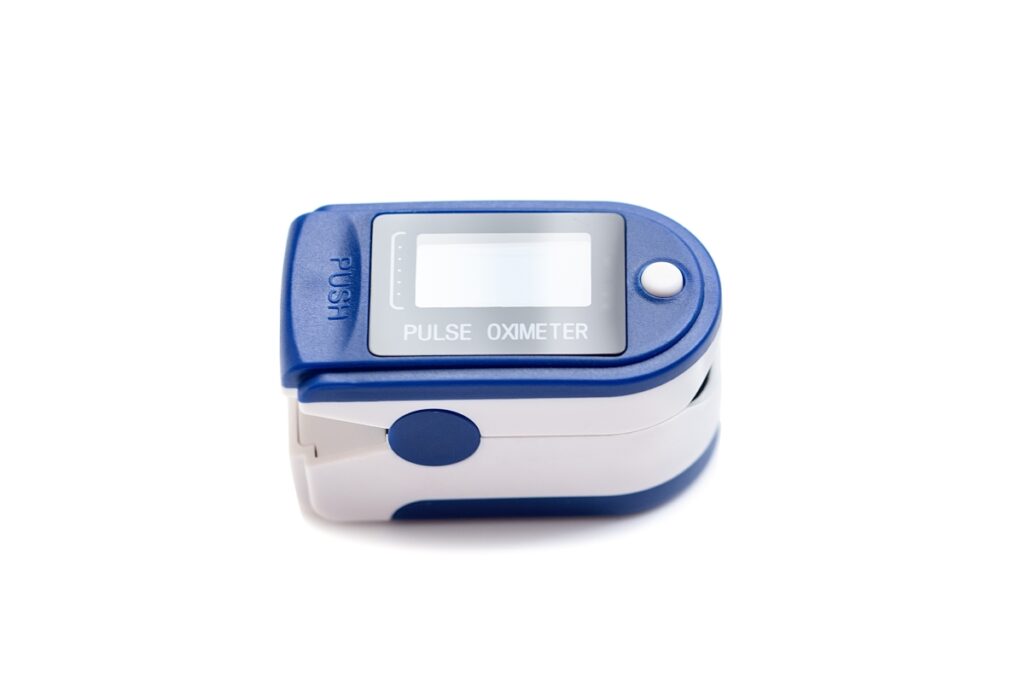 Pulse oximeters measure blood oxygen saturation levels and pulse rates. These devices are particularly valuable for patients with respiratory conditions, such as chronic obstructive pulmonary disease (COPD) or asthma.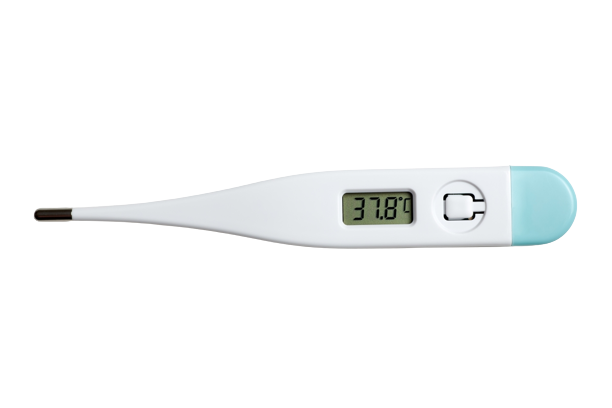 Digital thermometers enable patients to monitor their body temperature remotely. This is especially relevant during times when fever can be an early sign of illness.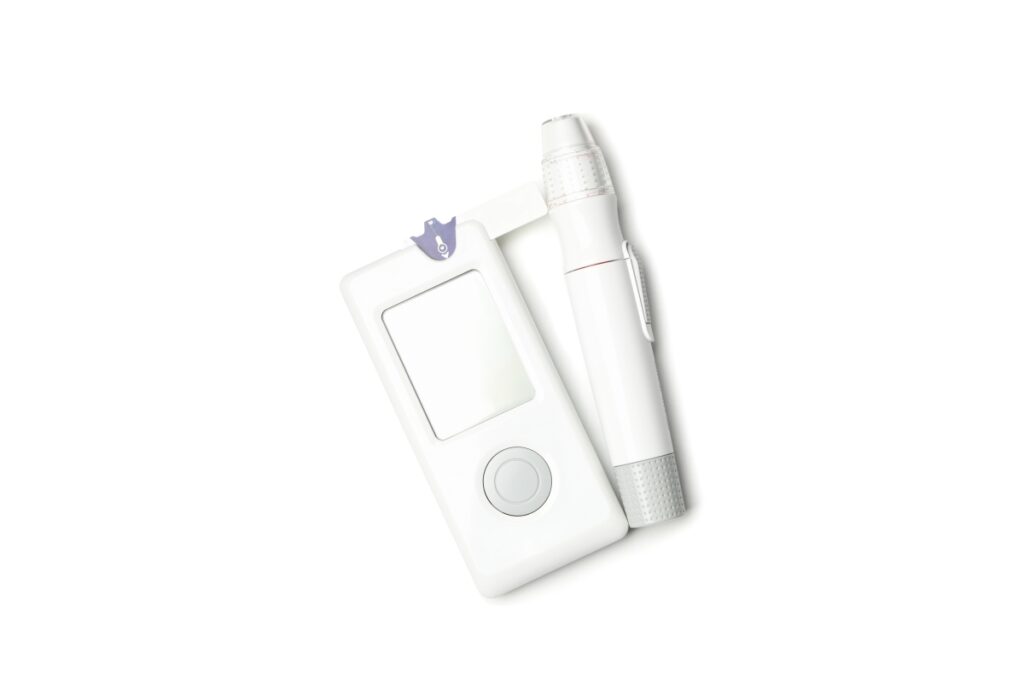 For patients with diabetes, continuous glucose monitoring devices offer real-time insights into blood glucose levels. This is vital for managing insulin doses and preventing complications.
As mentioned before, these are the most common devices, but other instruments also include ECG Monitors, spirometers, wearable health trackers like smartwatches and fitness trackers, and even medication dispensers with RPM capabilities. If you need more information about RPM devices, contact Neolytix and schedule a no-obligation consultation.
Cellular Remote Patient Monitoring Vs. Bluetooth Remote Patient Monitoring
In the RPM landscape, two prominent methodologies have emerged: Cellular RPM and Bluetooth RPM. Both approaches share the common goal of leveraging technology to enhance patient care, but they differ in their mechanisms and suitability for various scenarios.
What is Cellular Remote Patient Monitoring?
Cellular RPM involves the use of cellular networks to transmit patient health data from medical devices to healthcare providers. This method relies on the patient's cellular connection, ensuring that data is transmitted even when the patient is not within the proximity of a paired device.
Bluetooth Remote Patient Monitoring
Bluetooth RPM, on the other hand, relies on Bluetooth technology to transmit patient data to paired devices. This approach is effective for scenarios where patients remain in close proximity to a receiving device.
Advantages of Cellular VS Bluetooth RPM
Cellular Remote Patient Monitoring
Bluetooth Remote Patient Monitoring
Ubiquitous Connectivity
Cellular networks provide widespread coverage, ensuring that patient data is reliably transmitted from virtually anywhere. Patients do not need to rely on a specific Bluetooth connection range.
Low Energy Consumption
Bluetooth technology is designed for low energy consumption, allowing medical devices to transmit data without significantly draining device batteries.
Continuous Data Flow
With cellular RPM, patient data is transmitted in real-time, enabling healthcare providers to access up-to-the-minute health information for timely interventions.
Cost-Effective
Bluetooth-enabled devices are often cost-effective to manufacture and maintain, making them a viable option for healthcare organizations with budget constraints.
Patient Convenience
Patients can go about their daily lives without worrying about staying in proximity to a paired device. This convenience promotes patient adherence to monitoring protocols.
Short-Range Connectivity
Bluetooth RPM is ideal for scenarios where patients are consistently near a paired device, such as monitoring within a healthcare facility or at-home monitoring with a centralized device.
Overwhelmed or Need Answers Faster?
Schedule a no-obligation consultation and get the answers to all your questions for successfully starting an RPM program at your healthcare organization.
Medical Conditions Qualifying for RPM
RPM holds tremendous promise for improving patient outcomes and quality of life across a spectrum of chronic conditions. By enabling continuous monitoring, early detection, and personalized interventions, RPM transforms the healthcare landscape for patients with chronic health challenges.
RPM is invaluable for diabetes management, as it enables continuous monitoring of blood glucose levels. Patients can track fluctuations and receive timely alerts, allowing for prompt adjustments in insulin dosages and dietary choices.
Hypertension (High Blood Pressure)
For patients with hypertension, RPM offers the advantage of regular blood pressure monitoring. Any abnormal readings can trigger alerts, leading to timely interventions to prevent complications like heart attacks and strokes.
RPM is particularly beneficial for patients with chronic heart conditions such as congestive heart failure (CHF). The ability to monitor vital signs like heart rate and weight helps healthcare providers detect signs of worsening heart function and initiate interventions to prevent hospitalizations.
Chronic Respiratory Conditions
Patients with chronic respiratory conditions like chronic obstructive pulmonary disease (COPD) can benefit from RPM's continuous monitoring of vital signs such as oxygen saturation and lung function. Healthcare providers can intervene early in case of declining respiratory health.
RPM plays a vital role in managing chronic kidney disease by monitoring parameters like blood pressure, fluid levels, and kidney function. Early detection of any anomalies allows healthcare providers to adjust treatment plans and prevent kidney damage progression.
For patients struggling with obesity, RPM's continuous monitoring of weight and body mass index (BMI) provides insights into weight fluctuations. This data assists healthcare providers in tailoring weight management plans effectively.
RPM can benefit patients with neurological conditions like epilepsy by monitoring vital signs and detecting seizures. Timely alerts can help caregivers provide assistance promptly.
RPM is valuable for post-surgery recovery, allowing healthcare providers to monitor patients' progress remotely. Any deviations from the expected recovery trajectory can be addressed early, reducing the risk of complications.
RPM can be applied to pregnancy monitoring, tracking vital signs and maternal health parameters remotely. This approach enhances the care provided to expectant mothers, especially those with high-risk pregnancies.
Elderly patients with multiple chronic conditions can benefit from RPM's holistic monitoring. Healthcare providers gain insights into various health metrics, enabling comprehensive care management.
CPT Codes for RPM: Navigating Reimbursement for Remote Patient Monitoring
The Current Procedural Terminology (CPT) codes provide a standardized system for reporting medical procedures and services, including RPM. Understanding the relevant CPT codes is crucial for healthcare providers seeking reimbursement for RPM services. Here are some key CPT codes used for RPM and their implications:
CPT Code 99457 Interactive Communication
CPT code 99457 covers the remote monitoring of physiologic parameters, including at least 20 minutes of time in a calendar month. This code is used when healthcare providers engage in real-time interactive communication with patients or caregivers regarding the monitored data.
CPT Code 99458 Remote Monitoring Treatment Management
For patients with multiple chronic conditions, CPT code 99458 can be used. It covers at least 20 minutes of clinical staff time spent on the interpretation of physiologic monitoring data and further treatment management.
CPT Code 99473 Self-Measured Blood Pressure Monitoring
This code applies to patients who self-measure their blood pressure using an approved device. It covers the initial setup and education for patients on accurate self-measurement.
CPT Code 99474 Blood Pressure Self-Measurement Management
CPT code 99474 covers ongoing assessment and management of patients' self-measured blood pressure readings. It includes review and interpretation of the data to make informed treatment decisions.
CPT Code 99484 Complex Chronic Care Management
For patients with multiple chronic conditions, CPT code 99484 applies. It involves at least 30 minutes of clinical staff time spent on chronic care management, including remote monitoring and communication.
CPT Code 99091 Collection and Interpretation of Physiologic Data
CPT code 99091 is used for the collection and interpretation of physiologic data that requires at least 30 minutes of time. This code can be used for remote monitoring of physiological parameters.
It's essential for healthcare providers to accurately document RPM services and use the appropriate CPT codes when billing for reimbursement. Each code reflects specific aspects of RPM, from initial setup to ongoing management and interactive communication. By adhering to proper coding guidelines, healthcare providers can ensure fair reimbursement for their valuable RPM services.
Neolytix's Rev+ Remote Patient Monitoring services offer a symbiotic risk-free solution to healthcare organizations keen on introducing RPM in their organizations. Neolytix's expert billing team will ensure you are reimbursed correctly, as we only charge a fee for successful reimbursements. That means your revenue directly affects ours, which is a brilliant motivator to strive toward billing excellence.
Discover more about RPM's return on investment (ROI), or contact us to learn more.
Financial Impact of RPM (For Healthcare Providers)
RPM is a catalyst for positive revenue implications in healthcare delivery. By seizing reimbursement opportunities, embracing value-based care, and diversifying service offerings, healthcare providers position themselves for financial success.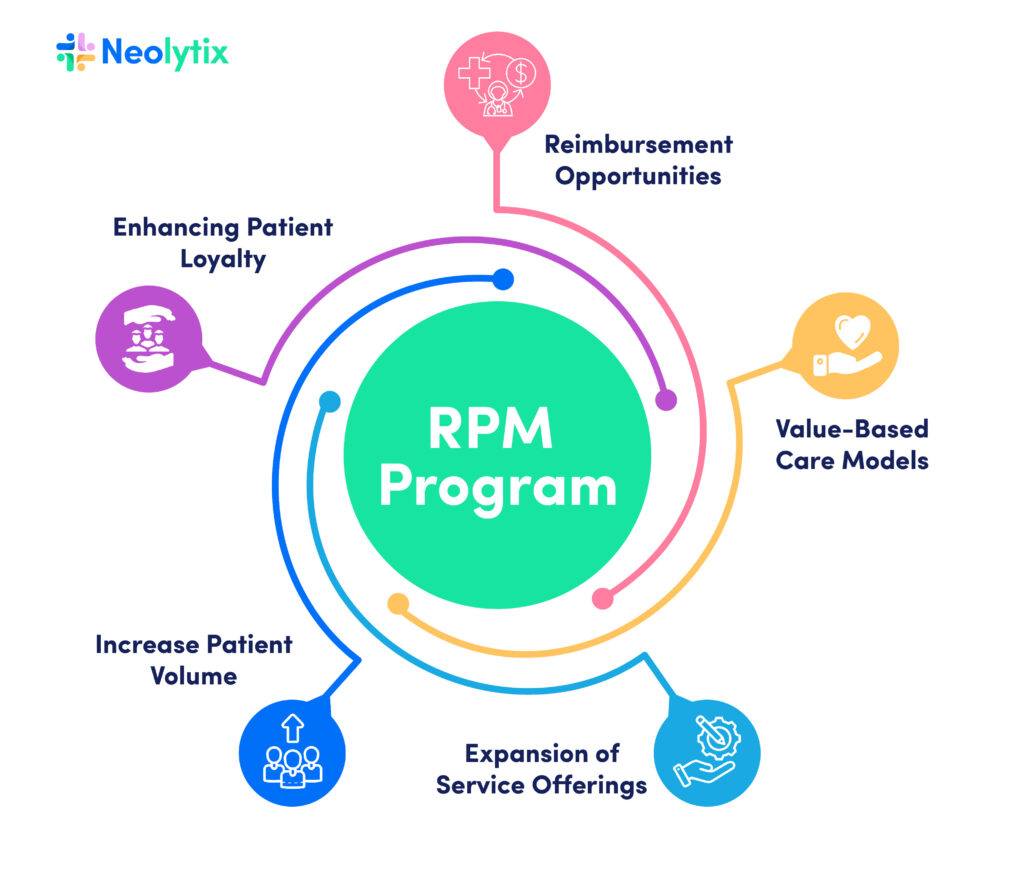 Reimbursement Opportunities
The potential for reimbursement from governments and insurance companies for RPM services is a compelling revenue driver. This aligns with the recognition of the value of remote monitoring in preventing costly hospitalizations and complications.
The ability of RPM to excel in value-based care models, where healthcare providers are rewarded for delivering improved patient outcomes, holds significant revenue potential. Effective chronic condition management and preventive interventions contribute to financial incentives.
Expansion of Service Offerings
Diversifying revenue streams by incorporating RPM into service offerings is appealing. Providers can create new service packages catering to patients seeking innovative and comprehensive healthcare solutions.
Attracting a larger patient base seeking personalized care and continuous monitoring can lead to increased revenue. Word-of-mouth about the benefits of RPM can contribute to higher patient volume and subsequent revenue growth.
Enhancing Patient Loyalty
RPM's ability to foster patient engagement and loyalty is a revenue driver. Engaged patients are more likely to return for follow-up appointments, additional services, and ongoing RPM services, positively impacting the provider's revenue.
Challenges of Implementing an RPM Program
As healthcare organizations recognize the transformative potential of Remote Patient Monitoring (RPM), it's essential to acknowledge and address the challenges that can arise during program implementation. While the benefits of RPM are substantial, several considerations demand attention to ensure seamless and effective integration, as we've previously discussed in one of our articles called Remote Patient Monitoring Best Practices for Successful RPM Implementation. Here's an overview of the challenges involved:
Patient Engagement and Adherence
Effective RPM relies on consistent patient engagement and adherence to monitoring protocols. Encouraging patients to participate actively, understand device usage, and transmit data regularly can be challenging. Healthcare providers need strategies to motivate patients and ensure they embrace RPM as an integral part of their care journey.
Data Security and Privacy
RPM involves the transmission of sensitive patient health data. Ensuring robust data security and privacy measures is paramount. Healthcare providers must navigate compliance with regulations like the Health Insurance Portability and Accountability Act (HIPAA) to safeguard patient information and maintain trust.
Integration with Workflows
Integrating RPM seamlessly into existing healthcare workflows can be complex. Ensuring RPM data flows seamlessly into electronic health records (EHR) systems and clinical decision-making processes requires careful planning and technological compatibility.
Staff Training and Education
Adopting RPM requires healthcare staff to be well-versed in operating and interpreting RPM devices. Providing comprehensive training and continuous education to clinicians, nurses, and support staff is essential for effective program implementation.
Patients' varying levels of technological literacy can impact the success of RPM programs. Ensuring that patients can comfortably use monitoring devices and transmit data requires user-friendly interfaces and clear instructions.
Data Interpretation and Overload
RPM generates a significant amount of patient data. Healthcare providers need tools and processes to interpret and act upon this data effectively, ensuring that relevant insights drive patient care decisions without overwhelming clinicians.
Financial Considerations
While RPM offers long-term cost savings, initial financial investments are required for equipment, training, and program setup. Healthcare organizations need to allocate resources while considering the potential benefits strategically.
Misconceptions of RPM programs
Remote monitoring misconceptions are what prevent many healthcare providers from taking that inevitable next step of offering RPM services at their organizations. Let's quickly look at the general misconceptions about RPM implementation.
RPM is simply a substitute for face-to-face visits.
RPM is not meant to replace in-person visits but rather complement them.
It enables ongoing monitoring between visits, allowing for early intervention and personalized care adjustments.
RPM is complex and burdensome for healthcare providers.
RPM technology has advanced significantly, simplifying data collection and analysis.
Non-clinical service providers like Neolytix can assist with implementation, integration, and ongoing support, minimizing the burden on healthcare providers.
RPM is only suitable for tech-savvy patients.
RPM solutions are designed with user-friendly interfaces and streamlined processes.
Patients receive training and support to ensure seamless adoption and utilization, regardless of their technical expertise.
RPM lacks privacy and security safeguards.
Proper security measures, including compliance with HIPAA regulations, are integral to RPM services.
Data encryption, secure storage, and stringent privacy protocols are implemented to protect patient information.
RPM is cost-prohibitive for healthcare practices.
RPM presents a revenue opportunity, offsetting the costs associated with implementation.
By effectively managing chronic conditions remotely, healthcare practices can achieve cost savings through reduced hospitalizations and emergency visits.
Choosing an Remote patient monitoring services vendor
In a previous article, Questions to Ask Before Choosing Remote Patient Monitoring Vendors, we elaborated on the benefits of outsourcing RPM services and the questions to ask when selecting an RPM vendor. We highly recommend reading this article, but for now, we'll only reflect on the top 10 questions to consider when choosing an RPM vendor.
Start Enjoying the Benefits of Remote Patient Monitoring
Are you ready to embark on a transformative journey toward offering Remote Patient Monitoring (RPM) services at your healthcare organization?
Take the first step towards redefining patient care and elevating operational efficiency. Schedule a free, no-obligation consultation with Neolytix's RPM experts to discover how RPM can empower your organization to deliver proactive care, enhance patient engagement, and maximize its financial potential.