So …  you've taken the leap.
You've launched your own practice.
First of all, congratulations! Striking out on your own is a big step, one many healthcare providers are reluctant to take.
We at Neolytix appreciate the value of small practices and applaud any provider looking to directly serve their local community.
But here's a common scenario among practitioners we talk to. Just a few months in, you're overwhelmed. Bills are piling up; your calendar's a mess; the phone's ringing off the hook. You have years of training in your chosen field, but this?
This is not what you went to school for! You don't have time or mental bandwidth to chase people down for payments and follow up on the commercial aspects of your practice.
What to do?
Easy! Hire a Virtual Medical Assistant !
6 Reasons Practice Needs a Virtual Medical Assistant
When an office has urgent problems, VAs step in. VAs are like administrative superheroes. They spot a problem from afar, swoop in to save the day, and disappear as quickly as they arrived.
Practitioners are often surprised by the sheer number of things VAs can do. VAs don't just project manage your website and calendar (though they're good at that too!). VAs can manage your social media, follow up with clients to fill out your schedule, draft email newsletters, answer instant chat messages on your website or Facebook messenger, and propel your practice's growth in all sorts of ways.
At Neolytix, our VAs are the Swiss Army knives of the medical administration world. We support small medical practices of all stripes. We know what it takes to run an office and propel the growth of a small practice. That's why we hire and train top-quality VAs capable of serving your practice's every need. 
Trust us, you need friends in this business. With a Neolytix VA on your side, even as you go it alone, you'll never really be alone.
Here are 6 ways VAs will help your medical practice grow and thrive.Media6 Reason 
Short Handed? Try Hourly Services
Burnt out by complex reimbursement rules? Tired of chasing claims to the end of the Earth and back?
We can help.
Here are 6 ways VAs will help your medical practice grow and thrive.
1.) VAs Hold Your Office Together
Picture this. It's been four months since you hung up your shingle. Winter has melted into spring. Flowers are sprouting. Patients are lining up at your door.
At first, you're ecstatic. After all, more clients is better, right?
But, before too long, things are getting out of hand. Papers are piling up. You can't keep track of all the constantly changing appointments. You have five separate calendars, none of which are synced up. Dogs and cats living together! Mass hysteria!
Who ya gonna call? Virtual assistants!
With so much modern workflow management done digitally, VAs are ideally placed to manage your office at a remote distance.
They'll keep your calendars and documents in order via Google Drive or other file storage/synchronization service. They'll monitor appointment schedules and make sure no valued clients slip through the cracks.
VAs will manage the office phone lines. If this sounds like a small thing, we assure you it's not.
Even (perhaps especially) in our digital era, people enjoy speaking to real people on the phone. The last thing you want is to be a practice that doesn't answer the phone.
When clients call, don't make them wait. Phones should be picked up and answered promptly. It's not just good business; it's common courtesy.
Clients who call and get a busy signal or voicemail very rarely call again. Don't let clients slip away. Hire a VA to mind the phones and pull in leads.
A trained VA is crucial in converting phone calls or inquiries into paying clients walking through your front door. This is a key part of growing your practice.
Speaking of which … 
3.) VAs Propel Your Growth
Apart from managing your office, one of the best services VAs provide is following up with existing clients.
Whether you're a therapist, dentist, family doctor, or any other kind of healthcare provider, you have a valued—sometimes quite personal and intimate—relationship with your clients. The last thing you want to do is jeopardize that relationship by pestering them about follow-ups. A VA will be more than happy to handle that aspect of the business.
But there's more. Did you know that VAs can run your social media accounts as well? They'll answer client messages, obtain client reviews on Google or other platforms, and manage live chat communications.
The right VA, with the right concoction of skills and experiences, can handle the entire sales funnel, from ads to phone inquiries to conversion and retention. There's no better way to maximize your marketing dollar.
4.) VAs Keep Authorizations and Verifications Up to Date
Now that your office is in order, it's time to get back to work! You're ready to do what you've been trained to do—provide essential health services to your local community.
But … wait a second. Are all your authorizations up to date?
Say you're a therapist. Have you checked the latest updates to the ASHA billing and reimbursement page? Are you aware of the latest psychotherapy medical billing guidelines for 2022?
Some insurers—United and Cigna, to name a few—require pre-authorization on specific procedures and treatments. Without this, claims sent by the provider will not be paid.
Which procedures and treatments? Which insurers? VAs can help! A specially trained VA will have no trouble keeping your authorizations 100% up to date.
Just as crucially, VAs handle benefit verification. This involves checking insurance plans to verify co-pays, deductibles, and coinsurance amounts for patient visits and treatment. This is critical for setting patient correct expectations on how much they'll need to pay out of pocket.
Moreover, since each individual patient has their own insurance plan, there's no general rule or "cheat sheet" for benefit verification. The research has to be done each time. Each and every time.
Whether it's authorization, verification, or anything else, Neolytix VAs can get it done. Mix and match skill sets and get just the right assistance you need.
5.) VAs Streamline Your Telehealth Services
Alright, now that your credentialing is all taken care of, it's finally time to get back to the crucial work of providing services to clients.
But, remember, there's pandemic going on. That's why you've made a point to integrate telehealth into all your services.
There's no denying that telehealth has taken off in a big way since the COVID-19 pandemic struck last spring. But even before that, telehealth has been growing in popularity for decades.
Let's say one of your clients requested a virtual appointment. You are, of course, more than happy to oblige. You've got your video chat service ready, your webcam is all set up, and … ERROR!
For some reason, the client can't join your virtual meeting room. What's going on? Do they not have permission? Is the wifi down?
Luckily,  Neolytix VAs are masters at managing telemedicine services. They work 100% remotely and know the tech inside and out.
Even those not specifically trained in IT will be more than capable of handling any technical snafus that may arise during telehealth appointments.
6.) VAs Will Be the "Bad Cop"
Did you ever think you needed to play "good cop/bad cop"?
Well, when it comes to the commercial aspects of your practice, having a designated "bad cop" to call on can be quite helpful indeed.
Suppose you've got a lot of bills piling up. You don't want to be too aggressive in chasing down payers. But, on the other hand, money is money, right? How can you square this circle?
Well, a VA will be more than happy to be the aggressor, so to speak. As a third party between you and the payer, they'll hound the payers and make sure all your money comes in on time.
By letting a VA handle your payments and play the bad cop, you'll be able to maintain strong relations with clients and payers alike while ensuring a steady, uninterrupted cash flow into your practice.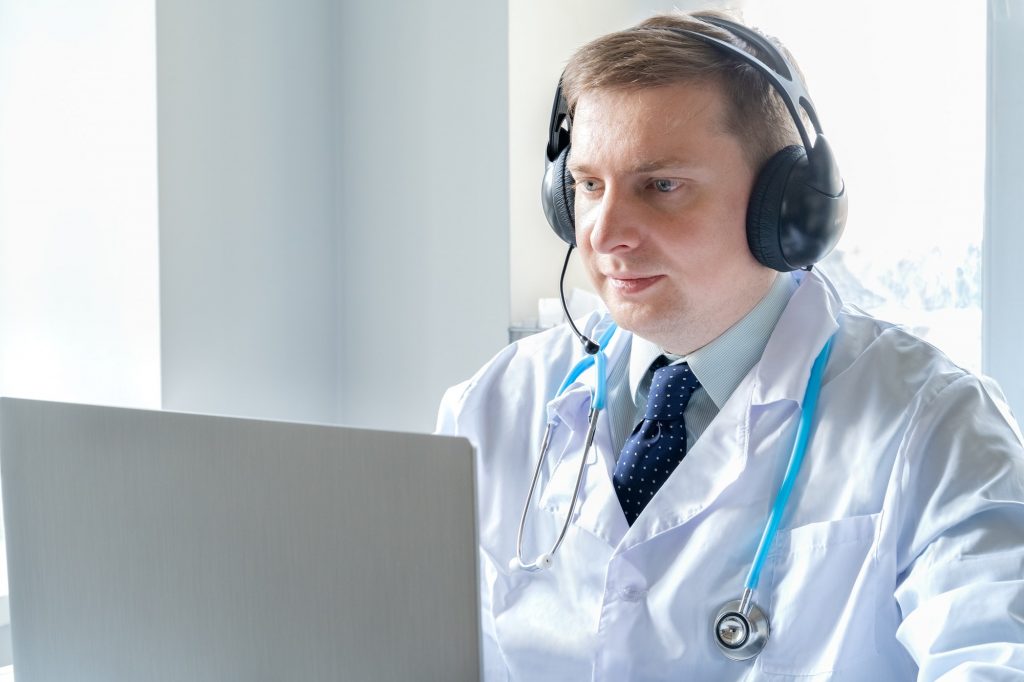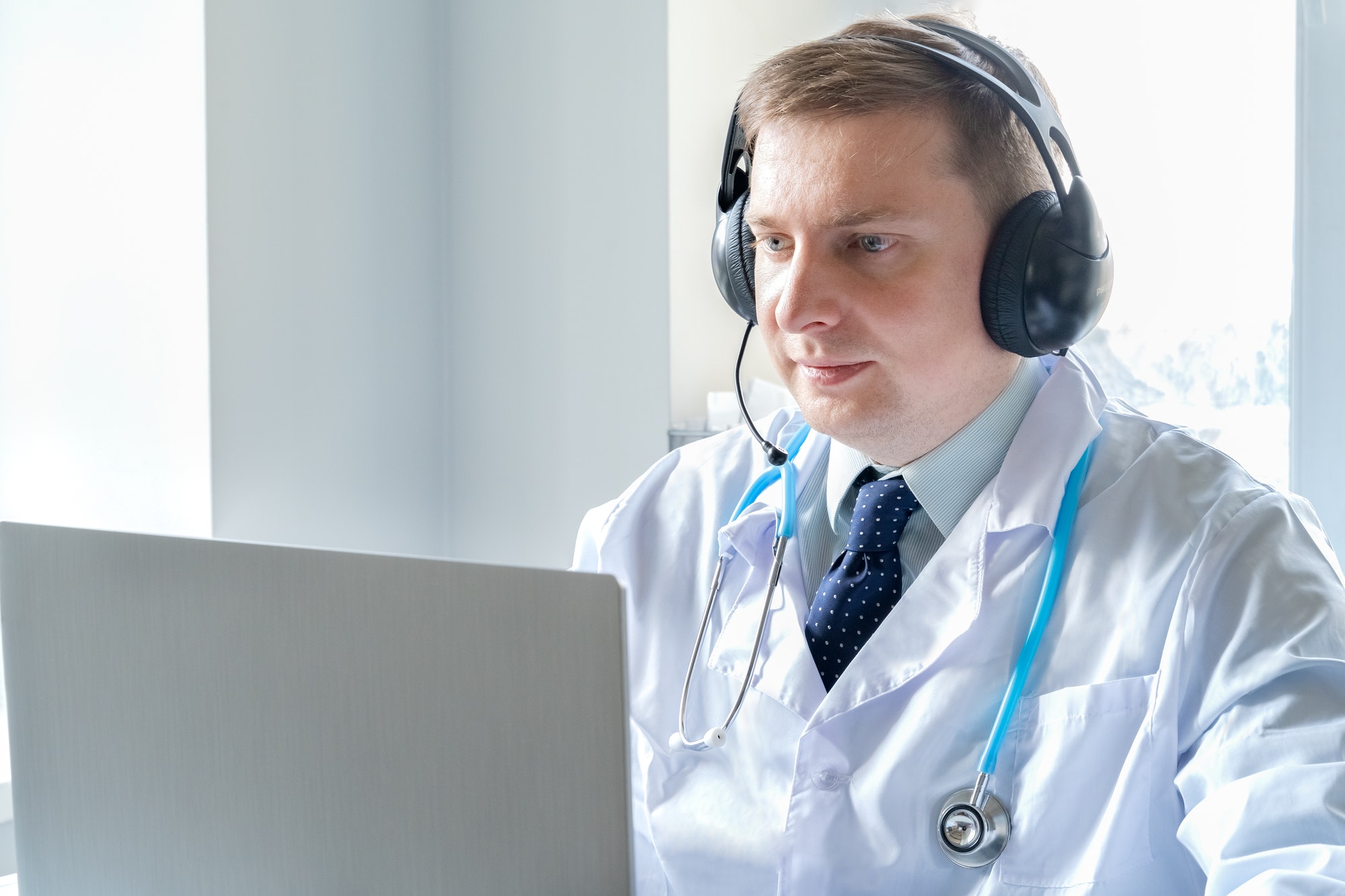 In short, every small medical practice stands to benefit immensely from VA services. You may be a solo practitioner, but don't say no to a little help now and then. 
Remember, even Batman has Robin (and Batgirl, and Nightwing, and another Robin, and Alfred, and Commissioner Gordon, and … you get the idea).
After all, hiring a VA isn't just about keeping your paperwork organized. It's about maximizing your productivity. The less time you spend on clerical tasks beyond the scope of your medical training, the more time you'll have for what truly matters—your patients.
So, are you looking for your own virtual Medical assistant? Someone to join your never-ending battle against 
Neolytix offers a full range of virtual medical assistant services to suit every need your practice may have. Depending on the skill set you choose, our VAs can:
Schedule appointments

Answer inbound calls

Follow up with insurers

Obtain pre-authorization

Order prescriptions

Get Google reviews

Manage patient triage

Update EMR

Complete patient charts

Collect patient balances

Make referral calls

Manage live chat communication
Reach out to us anytime! We'd be happy to discuss how a VA can help your practice survive and thrive in the modern era. 
Hope you like our blog on 6 Reasons Practice needs a Virtual Medical Assistant
Get Help with Billing, Credentialing, & Virtual Assistants - Work With A Team of Experts