Physician Medical Billing Services
Instant access to your dream-billing-team
Guaranteed billing improvement from industry experts, allowing you to reduce your non-clinical input and focus on healthcare instead.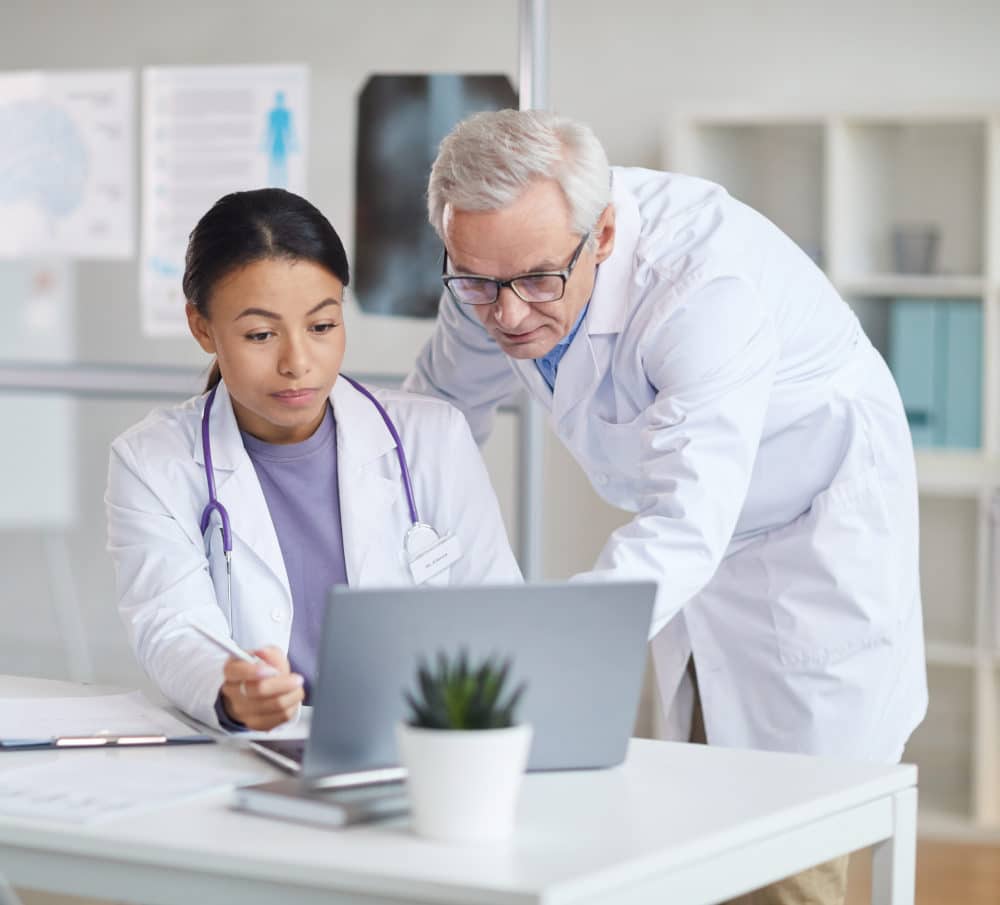 Expert Billing Teams You Can Trust to Deliver
With Neolytix's billing teams, you can expect non disruptive access to experts in the medical billing field, 24/7.
In addition, you don't need to worry about policing your personnel as our billing teams are supervised in the back-end and reported on frequently or on-demand.
You create the SLA's that best suit your practice's needs
SLA's can be adjusted in order to adhere to demands.
Your Answer to Faster Reimbursement and Minimizing Revenue Loss
Neolytix's specialist billing teams have been strengthening revenue cycles of private physicians and clinics nationwide for over 11 years. Here are some of the benefits you can come to expect, allowing you to move your focus away from coding and billing woes, and back toward patient care.

Neolityx guarantees visible improvement in your billing operations. 

Revenue Leakage Reduction
Our repetitive audits will reveal the weak points where money is seeping from the revenue cycle.

Get 99% of your first claims submissions approved by reducing errors that lead to denials/rejections.

Reduction in Accounts Receivable
Reduce A/R through A/R audit and improved patient communication and negotiations.

Billing Process Transparency
In-depth scheduled or on-demand reporting and RVU analysis provides a clear insight into the revenue cycle.
Our guarantee comes from the confidence we built over 11+ years, of serving independent physicians nationwide. In a nutshell, here are the pillars supporting our physician medical billing services that bring about impressive long-term changes.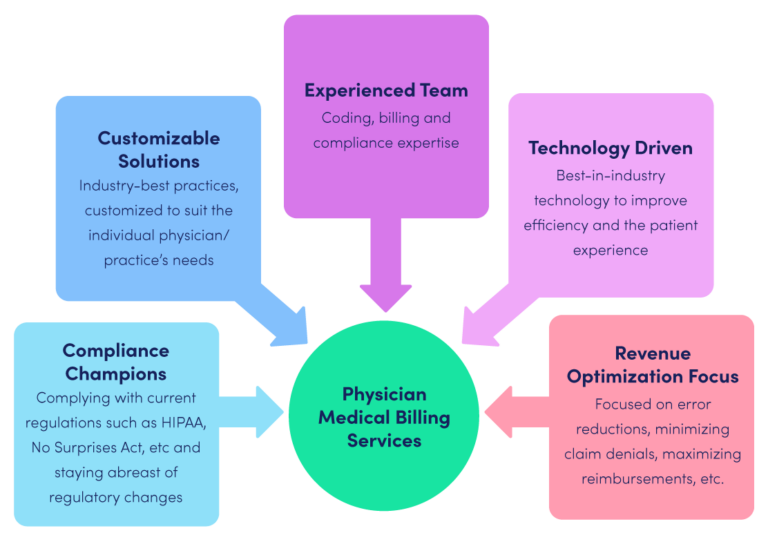 4 Fantastic Perks of Our Physician Medical Billing Services
Neolytix's HIPAA-compliant physician medical billing services thrives or professionalism and the expertise built over 11 years of serving practices nationwide. Apart from improving revenue, minimizing losses and getting paid faster, here are some of the other perks you can expect:
Motivated teams eager to share their expertise.
You're billing department will receive an influx of best-in-industry practices, hints and tips our teams gathered over the years. This knowledge transfer will benefit your practice for years to come.
Getting the service delivery you expect
Our SLAs are customizable to suit the specific needs of each practice. With scheduled and on-demand reporting options, you can track and see if the teams are delivering to your SLAs
Always updated and relevant
Our teams have access to support functions that scans the industry for legislative, coding, best-practices, etc. changes and feed it to our teams to stay abreast of any changes that could influence your revenue.
Improved Patient Satisfaction:
By using best-in-industry technology, your patients have more platform options to contact your practice. In addition, everything is recorded, and AI detects the patient sentiment to determine the patient satisfaction level.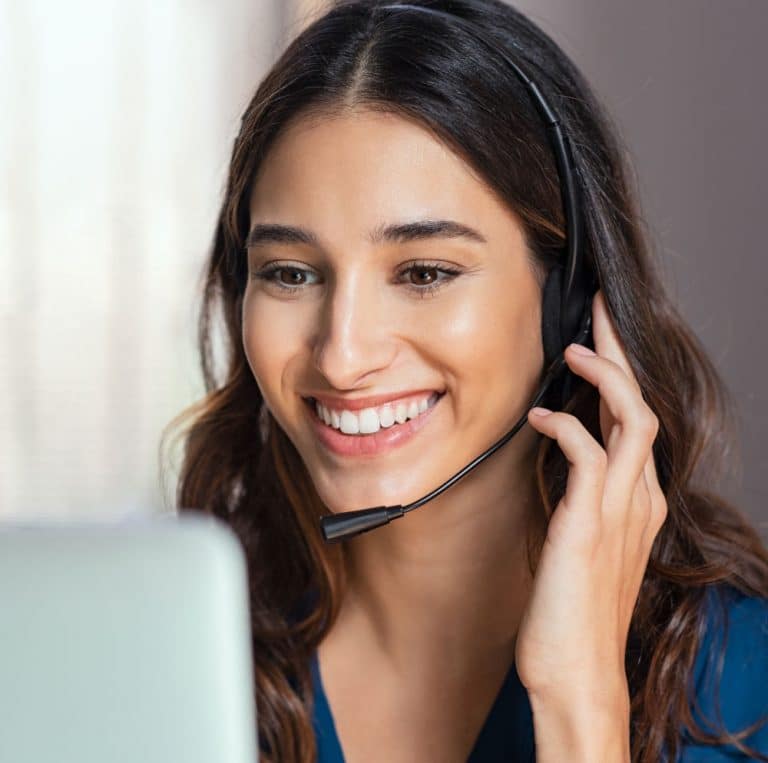 You must be completely credentialed with insurance carriers before receiving payment.
Listen to what our clients
have to say
Neolytix has helped so much with our outstanding A/R. They are always so very willing to help and complete the task in a timely manner.
We transitioned to Neolytix a while back, having come from a billing company we were less than thrilled about. The people here have been very responsive to our needs and requests, and adapt quickly to whatever curve balls our practice throws them. They bring a wealth of knowledge to the table, and take the attitude that our success is their success.
I was a new office manager for a private practice when I hired Neolytix for credentialing assistance. Eden has been very thorough and helpful every step of the way. insurance credentialing can be so overwhelming at times, that having this task off my plate has given me a peace of mind. I know she is handling everything. Always quick to respond to questions or concerns.
Cheryl Lambert
2022-07-10
Neolytix is the most professional and hard working billing company I have ever been partners with . I call them a partner because they truly are. Neolytix makes sure what they bill is accurate. Their knowledge of physician billing is outstanding. The entire team takes control and does what is necessary to make sure you get paid.
I habe hired a virtual assistant through Neolytix and she is amazing. The team has trained her well so I didn't have to deal with that aspect so I can focus on running my clinic. She is fast and responsive to clinic tasks. Patients have said positive things about her as well.The team at Neolytix did well...I just wish I would have signed up sooner 😅
Get In Touch to Receive a
Medical Billing Services Quote
Tell Us More About Your Practice