If you browse any random company's website, you will find that almost every company claims to have the best strategies to keep their employees happy. You also realize after a while that the beautiful perception companies create to attract prospective employees doesn't really reflect what is going on behind the scenes in reality.
You only discover that once you start working for that company.
Neolytix is different as their mantra is somewhat unconventional. Ever heard of the expression: The client is always right? Well, at Neolytix, this status quo got kicked to the curb and replaced with…
Employees first, clients second.
It certainly is a unique mantra that you find easily when researching companies. But more about that a little later. Let's first have a look at what Neolytix does.
Neolytix just celebrated its 10th anniversary, and the company is going stronger than ever with plans for international expansion in the near future. For prospective employees, that is already comforting, knowing that they will be onboarding a solid ship with a proven track record that is definitely going places. 
But what does the company do? 
Well, Neolytix is a management services organization (MSO) for the healthcare industry. The company provides a-la-carte non-clinical management services to healthcare providers across the USA. These include many services ranging from medical billing, credentialing, virtual assistance, digital marketing, security, compliance, etc. 
What makes Neolytix different from other employers?
Neolytix is seen as a boutique management services company which means that we spend more time collaborating with clients, educating them, and providing stellar service. Seeing that these companies rely so heavily on expertise in processes and managing performance, we see ourselves as a Knowledge-Process Outsourcing (KPO) company.  
That is why you will see that even the most senior partners in the company are involved with clients, just like you would find at consulting firms such as Deloitte, Bain Consulting, etc. With the management structure cut down like that, all-around involvement is improved, which enhances the sense of teamwork and comradery. This creates teams that are geared toward managing clients and deliverables directly.  
Being part of a KPO such as Neolytix means being part of knowledge-based work culture. Our team members are not restricted to repetitive transaction processing work. They are incentivized to broaden their knowledge and become true subject matter experts (SMEs) in their area.  
Employees aren't trapped in a box, expecting to only remain focused on what they are currently doing. That is why Neolytix also offers free courses to staff on LinkedIn-Learning they can utilize to upskill themselves and grow.  
What are the benefits of working with Neolytix?
Team first, clients second 
Now let's get back to employees first, clients second. 
It is not just something that the Neolytix managers whisper to employees when they know other stakeholders, especially clients, aren't around. It is at the core of the company strategy and something the company is proud of. 
Clients are nothing more than humans, and humans aren't perfect. In the past, Neolytix parted ways with clients as they mistreated staff, and Neolytix will continue to do so in the future.  
Knowing that the company has the employees' backs inspires and empowers them to do a job that they are proud of, which in turn, pleases the clients and then improves the reputation of the company. It is a win-win-win strategy.  
Pursuit of happiness 
Ever heard of the expression work to live, not live to work? At Neolytix, we are not just focused on making money. We believe that we will make our financial obligations by focusing on creating teams of satisfied clients and happy employees. 
We want our employees to enjoy work, have fun, feel part of something special, and have the freedom to focus on their well-being. Being stressed at work and anxious at home after work is not conducive to achieving that genuine sense of well-being. We are focused on providing you with the resources and the environment to create true happiness. 
Fair compensation 
Time is the most crucial asset in our lives, and we want to compensate our employees and contractors fairly for sharing theirs with Neolytix.  
Again, you work to live, not the other way around. We want to make sure that you are compensated fairly to live your life, take care of yourself and your family, and make the most of your life with the least amount of stress, anxiety, and unhappiness.  
Sense of accomplishment 
Employees often find themselves doing monotonous routine tasks in bigger organizations and end up feeling isolated and hopeless. There is nothing wrong with doing repetitive tasks, and some people are exceptionally good at it, but knowing that your voice is valued and you have the power to improve aspects of your job and the organization as a whole goes a long way. Something you will not easily find in large organizations.  
As we mentioned earlier in this article, our KPO is structured in such a way that individual impact is valued throughout. Knowing that your contribution is genuinely valued, that there is a platform to voice your opinions, and that there is scope to expand your skills and grow is something empowering that employees genuinely appreciate at Neolytix.  
Virtual work 
Neolytix had a virtual workforce long before the pandemic allowed people to work in their pajama pants from home. It just makes sense for everybody involved. Employees get to keep their blood pressures low by skipping the commute to work and lowering their carbon footprints in the process too.  
Neolytix, on the other hand, saves on overheads by not having to rent office space and pay for other office expenses. By cutting unnecessary costs, we can focus on keeping our employee compensation as competitive as it is. 
It really is a win all around.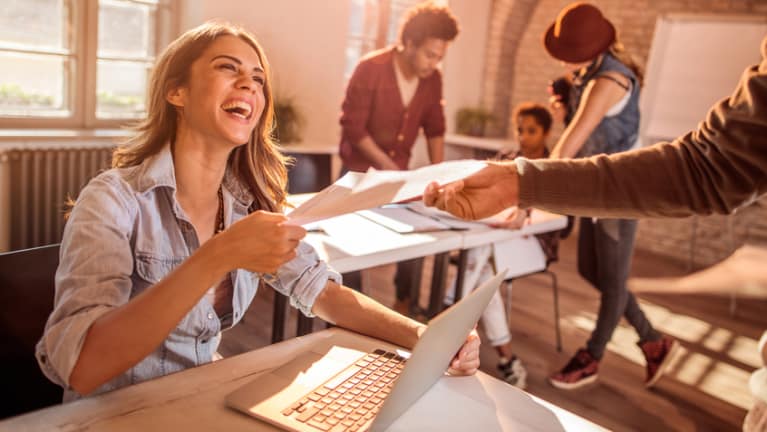 If you are ready to take the next step and work with a company with a unique mindset, has your back, and values your life outside of work, take the next step and read more about what we offer and what jobs are currently in high demand. 
Click here to read more about careers at Neolytix, or click here to view the current job openings available at Neolytix.