Well, the day has finally come. Internet Explorer, Microsoft's widely used yet little-loved web browser that debuted way back in 1995, has begun its final, phased retirement.
Starting November 30th, Microsoft Teams, the company's unified communication and collaboration platform, will cease supporting IE.
On March 9th, 2021, Microsoft Edge Legacy will be discontinued. This desktop web browser served as a middle stage between IE and the current Microsoft Edge.
Lastly, on August 17th, the remaining Microsoft 365 apps will end their support for IE.
Microsoft warns that anyone who retains IE past these dates will have a "degraded" web browsing experience: limited services, slower connection times, and lack of access to new features.
What does Internet Explorer retiring mean for small medical practices?
Internet Explorer Retiring and Your Medical Practice
If your practice uses Internet Explorer as its primary web browser, this retirement presents a valuable opportunity to reconsider and revamp your web browsing tools and methods.
But don't think you're off the hook just because you use a different browser like Google Chrome or Mozilla Firefox.
You need to make sure your clients—current and prospective—can access your website and all its features regardless of the web browser they use.
Furthermore, using a modern, up-to-date web browser is essential for your practice to remain HIPAA compliant.
Let us explain.
Browsers and HIPAA Compliance
Remember all those times your computer notified you to "install updates" and you always just clicked "remind me tomorrow"?
Turns out, those updates actually do something!
All web browsers require routine maintenance and security updates from service providers. The internet is ever changing, and hackers are always finding new ways to get around online encryptions.
For this reason, HIPAA guidelines require medical practices to use updated web browsers with all the latest security patches. Practices that fail to do this risk a hefty fine.
Medical practices found themselves in a similar place in 2016, when Microsoft discontinued security updates for IE 10 and below. All healthcare practices had upgrade to IE 11 or risk having their HIPAA compliance lapse.
With Microsoft discontinuing all IE support in the coming months, the same situation is about to occur again.
Our advice is simple: ditch IE now and keep your HIPAA compliance intact.
4 Steps Your Practice Should Take
Here are 4 constructive steps you can take to free yourself of Internet Explorer and transition smoothly to a new web browsing experience.
The first few deal with your office's web browsing needs and practices; the latter points will help you keep your medical practice website up to date.
We'll discuss switching to Microsoft Edge, evaluating your browser needs, and optimizing browser compatibility on your website.
The goal is to ensure that you, your staff, and your clients will have a great online experience no matter the web browser.
If your practice was born and raised on Internet Explorer, Microsoft Edge is the next logical step.
Edge was designed to replicate the simplicity of IE while enhancing performance, security, and productivity. This attitude was reflected in Edge's original logo, which closely mirrored its IE predecessors. Image source: CNN.
We recommend downloading the latest version of Edge on all your office computers and setting it as your new default browser.
If you have the Legacy version of Microsoft Edge, hide or uninstall it. Make the switch thorough and permanent.
Though it may take some getting used to, you and your staff will quickly come to appreciate the added services and features Edge provides.
For example, Edge's Collections feature helps organize your web research, while its Tracking Prevention and Password Monitor tools add an extra layer of digital security.
You can download Edge for free here.
2. Enable Internet Explorer Mode
Did you know that Edge has an Internet Explorer mode built in? Without getting into all the technical gobbledygook, this mode allows you to access newer and older websites from a single browser.
In this way, sites that normally only load in IE can be accessed in Edge anytime. You don't even need to switch between modes: Edge will load modern websites normally and automatically use IE mode only when an older, IE-only site presents itself.
Be aware that Edge's IE mode has a few, fairly minor system prerequisites. Click here for more details.
3. Evaluate Your Browser Needs
After upgrading your default browser, do a quick run-through of your IT needs and requirements. For example, check your:
Apps
Search engine preferences
Existing IT support
Browser management tools
For instance, you may notice that Edge uses Bing as its default search engine. If that doesn't suit your tastes, switch the default to Google (or DuckDuckGo if you want to be cool like that).
While you're at it, make sure all your Windows 10 devices are fully up to date and ready for Edge.
4. Test Your Website's Compatibility
Now that your office is all set up for Edge, the next step is to ensure smooth sailing for your medical practice website.
Check your website's compatibility using cross-browser testing tools.
Things like date formats, page styles, font sizes, image alignments, and header/footer content need to be tested across multiple browsers.
It's not uncommon for websites to work better on some browsers than others. However, some older sites simply won't work on modern browsers at all.
Some older websites still use the ActiveX software framework, which was first introduced in 1996.
Currently, IE is the only web browser that supports ActiveX, which should tell you something about how old the software is. But as mentioned above, Edge can open ActiveX-powered sites using its IE mode.
If you've built your website recently (in the past few years), it should have no major compatibility issues with Edge. Still, you should check just to be safe.
If you uncover pages or features on your site that are incompatible with modern web browsers, call an IT professional and get it sorted out immediately.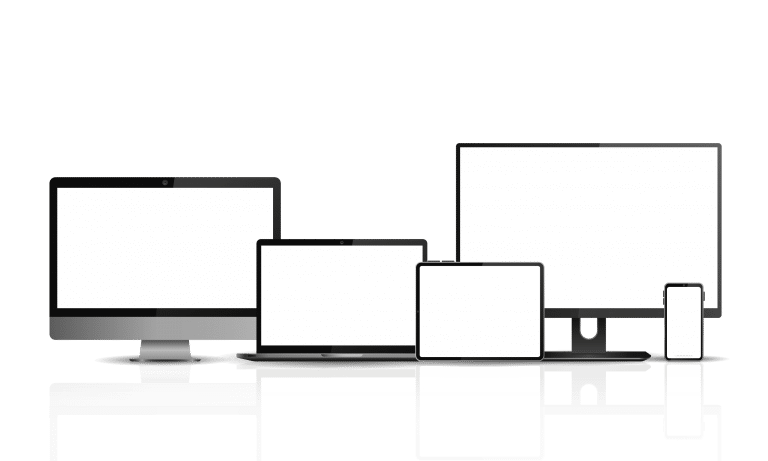 Make Edge your default browser, enable IE mode just in case, and modernize your website to work on all internet browsers.
The bottom line is that clinging to outdated technology will curtail your ability to grow and innovate. Imagine if cameras never went digital, or if everyone still used landline phones. Someday, IE will seem just as quaint.
Make these simple steps now and save yourself, your employees, and your patients a ton of trouble later on.
Looking for assistance in optimizing your website? Practice Tech Solutions has a full slate of website design services for medical practices.
We also offer robust HIPAA and IT support for medical practices. As a certified Lenovo partner and value-added reseller of Netgear and Microsoft Cloud solutions, Practice Tech is happy to help with all your hardware and software needs.
Get Help with Billing, Credentialing, & Virtual Assistants - Work With A Team of Experts